CUSTOMER LETTERS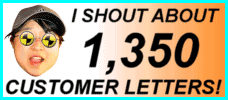 1523 LETTERS!
More customer letters than any other car sales site IN THE WHOLE WORLD! - Ling
You are viewing page 1 of 1 - go to page:
Search my letters page!

| | | |
| --- | --- | --- |
| From your area... | ...or from people... | ...or about a specific car! |
| | | |

Customer Letter: 1427 / 1523
Helen says...

This is the second car that we have leased via Ling and it's well worth it for the Chinese money and dubious sweets she packs in her letters. Fantastic service, foolproof step by step guides throughout the process and a laugh along the way too. And the new Honda CRV is fantastic! Excellent delivery. Fantastic! Arrived at 8.30 am- Perfect!

Helen Thomson

Editor Note: Wow! What a letter!!! :) I think you are happy bunny, Helen. Lovely to deal with you and so pleased you like the terrible sweets :) I bet the CRV has been great in the 2010 snow we have been having. Lovely car, to a lovely customer, in a lovely part of the UK! - Ling
---

Customer Letter: 1353 / 1523
Karen says...
Yet again I have had fantastic service from Ling. My Audi A3 is absolutely great and it came on time. Delivered by a really helpful man. Everything done really efficiently.

Karen Hynes

Editor Note: Karen, well... I am pleased you are so happy for a second time with another car. I'm sure you are happy with the A3, a lovely car! I look forward to calling in for free drink when I am in Darlington (not too far from me). - Ling
---

Customer Letter: 1310 / 1523
Andrew says...

Listen up lurkers- Ling rules! She is cheap! She answers all your queries pronto! She delivers beautiful cars on time! She is 100% full on! She carries a neat line in miniature Chinese snacks! She is famous, and don't forget it!! Her website is genre-defying, rebel rousing, scruffy-chic cool. Join in and become a part of the Ling revolution, you'd be daft not to.

Honda Civic Type-R delivered by nice polite gentleman. Very professional. A friendly version of the guy in "The Transporter". Excellent!


The Honda delivery driver. Be nice to him, hahaha! - Ling
Andrew Rummery

Editor Note: Hahahaha, you are a bloody lunatic, Andy! That guy might deliver your car but it would end up in 1000 bits and 27 people would die :) Unlike the Honda dealer who don't drive fast or race or rally your Type-R when it is on the way to you. Thanks so much for mentalist letter, it is so nice to have psychopathic customers. Thanks for calling me cheap. Good job you are from Yorkshire, yourself. - Ling
---

Customer Letter: 1225 / 1523
Paul says...

Good work Ling. Everything went very smoothly and I was kept up to date via the LINGO - nice. I will be back for more! Thanks a bunch. Excellent delivery of my new Volvo V70.

Paul Reed

Editor Note: Paul, cheers :) You now have a police-car lookalike estate to frighten the neighbours with. Shame it's silver, not white with dayglo pinstripe :) Enjoy your Volvo. As you are a Managing Director, I appreciate your comments re my service. - Ling
---

Customer Letter: 1210 / 1523
Leanne says...

Ling provides a great professional service, with excellent communication and fantastic deals - we will be telling all our friends and family about your service - thank you. Excellent delivery of our new Nissan Qashqai, on time!

Leanne Clack

Editor Note: Leanne, thanks. These Qashqais are local cars to you and me, being built in Washington. Glad you liked my service and comms, that will be LINGO :) I wait for your friends to flood me with enquiries, hahaha. As you are MD of a local company, I appreciate the comments. Thanks. - Ling
---

Customer Letter: 1073 / 1523
Steve says...

The Corsa is perfect. A joy to behold, like treasure from the gods! Gets me to work and back anyway. Your service is 1st class, can't fault you in anyway. Had to be patient but good things come to those who wait. Excellent delivery, a good friend actually delivered the car!. Excellent.

Steve Smart

Editor Note: Steve, for those people reading this, you are a Firefighter (Fireman in the old money). This Corsa will enable you to get to your job and your 4 other jobs (hahaha) on time. All you need are blue lights and 2 horns. Room for a small ladder in the back? Thanks for biz, what a coincidence about the delivery! - Ling
---

Customer Letter: 995 / 1523
Ian says...

Ling, Honda Accord is great, but delivery people not so great. It arrived with 244 miles on the clock, having been driven from XXX, and I now have to deal with a speeding ticket issued to the delivery driver 4 hours before I got the car, but for which Honda UK have put me down as the driver!!

Ian Walton

Editor Note: Ian, to be fair that was an automated process, they did not deliberately give the ticket to you. But, I am checking it is all sorted, as of course that was totally outrageous. It is so easy to get these tickets these days. The mileage will be adjusted on the contract, that is acceptable as a delivery mileage and you won't be charged for those miles. Apart from all that (phew) which drives me mad as well because it is so unnecessary - you are very happy with the car, which is great. I have kicked the delivery people. - Ling
---

Customer Letter: 968 / 1523
Selina says...
You made it so easy and it all happened so quickly. Definitely use you again when my lease comes to an end. Everyone at work is so jealous (of my new A3), I'm passing on your website to everyone. Excellent delivery, bang on time at 7am! By a very nice man.

Selina Brierley

Editor Note: Wow!! That's an early delivery Selina. I hope you were out of your pajamas! These A3s are such good value, at the time I type this, they are my No1 best-selling car. Enjoy blasting around North Yorkshire in it. - Ling
---

Customer Letter: 957 / 1523
Stewart says...

Ling, what can I say? The Ford Focus is great - in fact its latest 08 model and I expected '07 version; great.

Like last time (when I had a Citroen C4) I was a bit anxious about the wait (after payment) but well pleased now my new car is here (I had bit of trouble if you remember with Citroen waiting car back before I had it 3 years!!).

Ling -anyway- YOU deliver a great service! You always reply promptly and try to put my mind at rest - all the best for now. Glad your family are OK in Chinese earthquake!

Stewart Maxwell

Editor Note: A couple of things here: Citroen made a mistake, that was sorted, after a few emails :). I can only deliver the cars that are physical - a Galaxy customer got upset because Ford REDUCED the spec on his Zetec Galaxy... but I cannot alter factory builds. I will always try to push for latest cars :) ... and yes, my family were in the centre of the earthquake, but luckily all is well with them. They slept in a park for a week (and my dad is late 70's!). My mum said the whole house shook and the furniture all fell about and off the walls. She hid in the loo! Thanks for asking. - Ling
---

Customer Letter: 803 / 1523
Jonathan says...

The Alfa 159 arrived today as planned. I have never leased a car before and was a bit anxious that it wouldn't all come together. I was worried because I never actually spoke to anybody in arranging all of this and still doubted that the car would come, even as it pulled up my street. I am really happy with the car, the service and the price. No problems with delivery. The car is spotless, the driver came when he said he would and was really friendly, even though it was raining. The only trouble now is keeping to my agreed mileage. Thanks for making this a smooth operation,

Jonathan Dobson

Editor Note: Jonathan, hehehe, how could you not trust me? :) Of course the car arrives. Everyone who has a 159 loves the car to drive, though as ever, some customers say they have the odd fault. This is still not a Lexus in quality, although the enjoyment from driving seems greater. Glad you are happy with the car, the service and the price... otherwise I would have to come down to Richmondshire and beat you up. Some great driving roads around there up in the Dales. Go drive! - Ling
---

Customer Letter: 735 / 1523
Ann says...


Need a new car,
No need to look far,
Drop her an email,
Give her a ring,
You can't do better than Ling.

She is really unreal,
Will get the best deal,
She won't hang around,
Is quick off the ground,
Go for the best, GO LING!

... only complaint was delivery at 6.30am!

Ann Pearce

Editor Note: Ann, that is a lovely poem, so thoughtful. Well, the Volvo was a very good alarm clock, eh? :))) It's nice to have a lovely surprise like this in a morning! What a thing to wake up to, a new car :). - Ling
---

Customer Letter: 730 / 1523
Helen says...

This lady is fantastic!

The Rav 4 is fantastic and the Chinese sweets - well NOT so fantastic, but who cares? The service Ling provides is faultless and many of our friends are very interested in lease hire through Ling, as we can't stop telling everyone!

Ling, we love you!

Helen Thomson

Editor Note: Well, hmmm, not sure about the lady-love, but I am damn pleased you like the Rav and the service. Hope you have a lovely time, in a very lovely part of the UK... I can just imagine you in the snow playing with the Rav 4. Sorry about the poison sweets, just my little fun. - Ling
---

Customer Letter: 577 / 1523
Karen says...

Having just got my second new car through Ling, I would say I am extremely impressed with the excellent service. She is no-nonsense and straight talking unlike some other companies I contacted.

I recommend Ling to my customers and friends. Having one car taken away and being delivered another, was very smooth. Excellent delivery driver.

Karen Hynes

Editor Note: Hello, Karen! You are a long-term customer and I always like to deal with pubs as it is very convenient to call in for a drink, hehehe. You swapped a Citroen Picasso for a Mazda 3, wow, so different. I wonder which you prefer? See you in Darlington, sometime. I will have a Bailey's... - Ling
---

Customer Letter: 527 / 1523
Jonathan says...

"Great price, great communication, great car. Ling comes highly recommended, I will definitely be getting my next car from her. Fast delivery, very professional service."

Jonathan Stephenson

Editor Note: Jonathan, we are so similar. When I looked at your business, I saw you simply provide a good, honest, simple service - that works. Anyone in North Yorkshire with computer problems should call you, you will be there in new, fast Skoda Fabia VRS in about 25 seconds! - Ling
---

Customer Letter: 445 / 1523
Mike says...

"We are always very pleased with the service we get from LINGsCARS and the prices are also very keen. Good delivery. However, you make too much profit from poor people like us, we cannot even afford a bowl of rice a day! Wah!"

Mike Johnson

Editor Note: Whoa! You frighten people reading these letters, Mike! Really, you are bloody damn rich battery importer and distributor, and supply all types of batteries from Duracell things to bespoke camera batteries. You are replacing old shape 1.6 MX-5 with new shape 1.8 at same price! Hope you like it - Ling
---

Customer Letter: 403 / 1523
Mandy says...

"This is the first time I have had a car on contract hire, but it won't be the last (I hope). Fantastic new Renault Megane Coupe Cab, which arrived while there was still some sunshine left to "pose" in. Ling was very helpful and easy to speak to. Although I wanted a black car (everyone else told me I'd regret it), I was too impatient to wait until one was available. So I went for a gunmetal grey which looks clean for longer.

My new car was delivered at lunchtime, on time, to suit me. The dealer was excellent, very prompt and the car was well demonstrated by the delivery man. I can recommend Ling with no hesitation, I will be back when the contract runs out. "

Mandy Teasdale Chiropodist

Editor Note: Maybe I come down for a foot-massage, next time in Darlington, Mandy? I am often down there as super-husband owns a business in Darlington. Really glad you are happy with your car, thanks for being so kind with your comments - Ling
---

Customer Letter: 377 / 1523
Craig says...

"Ling Valentine is crazy and cool. I absolutely love dealing with her. Not only is she by far the most competitive car company I have come across, she is also great fun and very efficient.

If you like great deals and great fun, deal with Ling. I have has numerous cars and have dealt with her for over five years."

Craig McLeod

Editor Note: What Craig doesn't say is that he owns a small executive airline, with several twin engine executive planes, helicopters and also some fun planes like three ex-RAF Bulldogs. Craig has taken me for aerobatics in one of these, and looping the loop was fantastically brilliant. I give him hyperlink as he is TOP MAN and anyone needing executive fast top-quality aeroplane transport anywhere in Europe should contact him. It is not as expensive as you think - Ling
---

Customer Letter: 252 / 1523
Stewart says...

Ling, thanks for a great deal. Some delay initially - but more due to Honda not responding to Ling (yes, Honda overcomitted on Jazzes, and the available cars were overpromised by Honda, sorry about that, happens sometimes with these big suppliers and not under my control - Ling). We then switched to a Citroen C4 (better car - Ling) and Ling got us a great one-off deal. There was some limitation to the choice of makes (I can't ever supply everything! Sorry about that - Ling) but her prices more than make up for this. Her website is clear - it's informative and fun. All my emails and phone calls were returned promptly. This was a new experience for us, we will keep in touch and return in two years!!!

Stewart Maxwell

Editor Note: Phew, Stewart, those Honda Jazzes caused me such a problem. At first supply promised, then supply interrupted, on-off, on-off. Sometimes this happens with very cheap cars, although I manage to keep it to a minimum. Thanks for being so understanding. Glad you like website, and I am so pleased I passed your communication test. You were good customer - Ling
---

Customer Letter: 249 / 1523
Suzanne says...

Ling is the maddest Chinese bird I have ever come across. She found me the only available Mini Cooper in the UK, plus she delivered it in double-quick time. I have worked this out (I am an accountant): This is certainly the cheapest way to run a brand-new car, in the UK today (My red letters - Ling). I am 100% satisfied, 100% recommend Ling, and am 100% happy with my new Mini Cooper! Perfect service from the BMW Mini dealer, too, by the way.

Suzanne Turner

Editor Note: How kind are your words, Suzanne! It is true, you had last available Mini Cooper in UK at that time. My favourite dealer had a cancelled order from someone else and especially saved it for one of my customers! You! Dealer is sweet, you are sweet, I even forgive you for calling me "mad Chinese bird" :). How nice to have accountant confirming cheapness of running my brand new cars, I hope you don't mind me highlighting your words in red ink - Ling
---

Customer Letter: 239 / 1523
Simon says...

Ling. Thank you, the Mercedes CLK was the same as you described on your website (of course! - Ling). No hidden charges, just exactly as you said (Yes! Of course! - Ling). Delivery was prompt, and dealing with you and your company was a pleasure (Wah! Of course it is! It is compulsory to have pleasure - Ling). Thank you again.

Simon H**

Editor Note: Why Mercedes customer always seem surprised I give good service and tell truth? Maybe Mercedes garages usually full of bullshit. That probably true. Hmmm, but you were very nice customer, Simon and I hope you enjoy lovely CLK sporty car - Ling
---

Customer Letter: 228 / 1523
Steve says...

Thanks for the BMW Z4, Ling! I was kept up to date with the delivery time despite factory order, you were cheaper than any other company I could find and your website sold me instantly! Easy and straight forward. Thanks again!

Steve Vernon

Editor Note: Steve, sorry you had to wait for car to come into stock, but there were no Z4's available for immediate delivery in UK when you ordered. I always say I cannot do miracles, as I am Chinese not Catholic. For miracles you need THIS website. Enjoy Z4! - Ling
---

Customer Letter: 200 / 1523
David says...

THE BEST: Premier League Class. At Darlington FC we get car offers 24/7 from all over the country. But not one could beat Ling, with the price or the quality of service... and to be able to speak direct with the boss just made it better. The supplying BMW dealer was equally as good as LINGsCARS.com.

When we get promoted we will be back for Bentleys!

David Hodgson

Editor Note: Wow! Now I must be into big time supplying football clubs. Darlington FC will be welcome to rent Bentleys (although I have never sold Bentley - yet!), and maybe David will put me in touch with other footballing David (Beckerham) and Poshy for more Bentley sales - Ling
---

Customer Letter: 147 / 1523
Karen says...

After phoning a few companies I went back to Ling because she gave a no-nonsense answer to my questions. Having Contract-Hired for the first time, I would definitely recommend Ling for doing exactly what she said she would do, when she said she would do it. My Picasso even arrived 10 minutes early!

Karen Hynes

Editor Note: You can get so many beer bottles in a Picasso, eh, Karen? I will shout at dealer for not achieving 100% perfect delivery, however they redeem themselves because you give them "excellent" score - Ling
---

Customer Letter: 131 / 1523
Rob says...
Your site has entertained me for over an hour! Thank you. I am hungry now. Please send noodles. I can't eat keyring!

Rob

Editor Note: Rob, real test is; will you order car? Let's wait and see! If you are really that bored you spend 1 hour on site, maybe you volunteer to be car washer at Brindley Honda? They need one. Noodles on way - Ling
---
Search my letters page!

| | | |
| --- | --- | --- |
| From your area... | ...or from people... | ...or about a specific car! |
| | | |
You are viewing page 1 of 1 - go to page: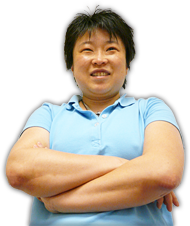 Online Service
Response Times
Quote > Proposal > Order > Delivery
91 CLIENTS IN 'PROPOSAL'
...LING REPLIES IN:
HRS : MINUTES sec
127 CLIENTS IN 'ORDER'
...LING REPLIES IN:
HRS : MINUTES sec
Customers use my secure LINGO management system.
Response times above based on last 4 hour period between
9am - 6pm, Mon to Fri -Ling

No Waiting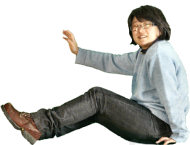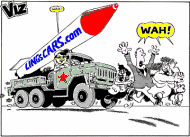 I am the Viz UK business ambassador!
Post me Ferrero-Rochers! Yum Yum!
Unlike most other internet car leasing sites, I publish all my contact information openly!
...so, you know who I am - Ling
THE UK's FAVOURITE
CAR LEASING WEBSITE!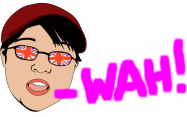 Boss: Ling Valentine MSc IoD
LING World Headquarters
Vance Business Park
Gateshead, NE11 9NE
Tel 0191 460 9444
Fax 0870 486 1130
sales@LINGsCARS.com
I prefer email to phone - Ling
VAT No: 866 0241 30
Co Reg No: 6178634
Consumer Credit Licence: 663330
Data Protection No: Z1098490
Best Before: 17/08/2007