CUSTOMER LETTERS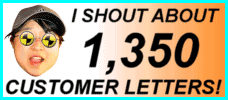 1524 LETTERS!
More customer letters than any other car sales site IN THE WHOLE WORLD! - Ling
You are viewing page 1 of 1 - go to page:
Search my letters page!

| | | |
| --- | --- | --- |
| From your area... | ...or from people... | ...or about a specific car! |
| | | |

Customer Letter: 1463 / 1524
Stuart says...

It was very simple arranging delivery of my new Fiesta. From beginning of enquiries to delivering of car was 2 weeks. I am happy with the service I received from LingsCars. Good delivery.

Stuart McNeil

Editor Note: Stuart, that's great! Not often I can deliver THAT fast! You wanted a black car as you are a Funeral Director. Except it would be hard to fit the coffin of a cat in a Fiesta, never mind a human! Thanks for the biz, hopefully I will not need services from you soon :) - Ling
---

Customer Letter: 1391 / 1524
Roderick says...

Dealing with LingsCars was a totally different experience, quick answers, every effort made towards customer service, advice, progress updates. Despite poor performance by dealership, would I use Ling again? Most definitely. Already looking at the brochures. Delivery AAAA++.

Roderick Brisby

Editor Note: You said the dealer was poor, Rod. Believe it or not this was Mercedes Benz UK. They are quite arrogant to force me to remove their logos from my website, then they perform so poorly. Ho-hum. Never mind, together we battled through and you are happy in the end. You are wind energy construction manager, so I think Mercedes will say you are full of wind, but they had better start listening to customers, eh? Enjoy the C-Class. Thanks for letter! - Ling
---

Customer Letter: 1161 / 1524
Ian says...

I liked the service and good communication via website - different, easy and fun. This was a new way of getting a car for me. I did not test drive but just looked for information on websites - Top Gear ratings, auto and manufacturer websites. I worked out costs and came to the conclusion Ling may be right on leasing. May well do this again for my main car. Delivered on time, friendly helpful and phoned in advance of delivery. Excellent.

Ian Reid

Editor Note: Ohhh, I am looking forward to your main car, Ian. You are another Fire Service man, an ICT manager. I hope you get some ideas from my website. Maybe when someone dials 999 you can have a little missile truck spinning round :) Or not. Whatever, thanks so much for being a great customer from Scotland! Typically, you were happy to save money. - Ling
---

Customer Letter: 907 / 1524
Russell says...

The whole process was flawless. It is made simple and easy by the service provided. I felt I was treated like an individual, not just another customer. Ling's business model is unique and not boardroom, sales centre stuff. You should start another company selling Chinese sweets. They're not bad at all. Excellent delivery, though I had little contact with the dealer due to the service provided by Ling. Excellent!

Russell Meddins

Editor Note: Russell, you are director of a Health and Social Care company, so you know how important it is to have happy customers and to look after them. So... I appreciate your comments. thanks. Enjoy the Renault Grand Scenic, see you in a couple of years! More sweets in the post. They may very well be bad for health. - Ling
---

Customer Letter: 575 / 1524
Neil says...

The Skoda Fabia is superb. Fast and economical. Great service from you, as promised. No need to go anywhere else. Everything was as it should be when getting a new car and there is no need to worry about depreciation.

Neil Robson

Editor Note: Neil, yep, these Skodas are pocket rockets. Everyone who has had one, loves it. It is like a GTI Skoda. Anyway, glad you were bloody pleased with my service, thanks for the letter! - Ling
---
Search my letters page!

| | | |
| --- | --- | --- |
| From your area... | ...or from people... | ...or about a specific car! |
| | | |
You are viewing page 1 of 1 - go to page: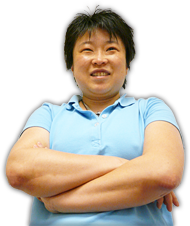 Online Service
Response Times
Quote > Proposal > Order > Delivery
82 CLIENTS IN 'PROPOSAL'
...LING REPLIES IN:
HRS : MINUTES sec
129 CLIENTS IN 'ORDER'
...LING REPLIES IN:
HRS : MINUTES sec
Customers use my secure LINGO management system.
Response times above based on last 4 hour period between
9am - 6pm, Mon to Fri -Ling

No Waiting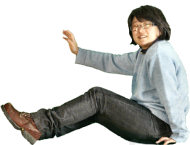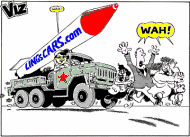 I am the Viz UK business ambassador!
Post me Ferrero-Rochers! Yum Yum!
Unlike most other internet car leasing sites, I publish all my contact information openly!
...so, you know who I am - Ling
THE UK's FAVOURITE
CAR LEASING WEBSITE!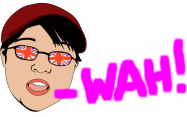 Boss: Ling Valentine MSc IoD
LING World Headquarters
Vance Business Park
Gateshead, NE11 9NE
Tel 0191 460 9444
Fax 0870 486 1130
sales@LINGsCARS.com
I prefer email to phone - Ling
VAT No: 866 0241 30
Co Reg No: 6178634
Consumer Credit Licence: 663330
Data Protection No: Z1098490
Best Before: 17/08/2007