CUSTOMER LETTERS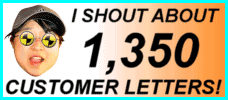 1522 LETTERS!
More customer letters than any other car sales site IN THE WHOLE WORLD! - Ling
You are viewing page 1 of 1 - go to page:
Search my letters page!

| | | |
| --- | --- | --- |
| From your area... | ...or from people... | ...or about a specific car! |
| | | |

Customer Letter: 1531 / 1522
Keith says...

While getting my new Audi A6 Avant, I noticed that Ling may be bonkers but she does everything she says she'll do, and does it well.

Keith

Editor Note: Thanks for calling me "bonkers", Keith. From a Barrister, that is appreciated. - Ling
---

Customer Letter: 1336 / 1522
Martin says...

Hey Ling! You were great once again during our recent encounter, and the second car you have supplied me is brilliant too!! Car arrived very early on the agreed date - perfect! Thanks for all your help and once again a faultless service! I have passed your details on to loads of colleagues.

p.s. - Does anyone else own a Koleos? I still haven't seen any more on the road!!

Martin

Editor Note: Errr, to my knowledge Regie Renault are in the doldrums with barely half the market share of a year ago. They have only sold one Koleos; to some mug in Essex. I think it was white with chrome wheel trims. Hope you enjoy it, hahahahaha! As you are a repeating customer, I won't be TOO cruel, Martin. :) - Ling
---

Customer Letter: 921 / 1522
January says...

Great service, very efficient. Not so keen on the white sweets from China but the fruit ones were rather good! I will certainly be hiring more cars through Ling.

January

Editor Note: January (what a great name), your Golf arrived quite quickly (for a VW). The sweets are a bit hit and miss, I often send out Durian Fruit sweets to customers, they are soooooooo baaaaaaaad, heheheh. Anyway, now summer is coming, you should have a lovely time posing in your Golf, even though I may have caused your teeth to fall out :) - Ling
---

Customer Letter: 879 / 1522
Les says...

Dear Ling, just to let you know that the E Class Mercedes 220 was delivered spot on time as usual. Both you and I had a bit of a tussle in obtaining this particular car but I'm pleased to say your perseverance paid off.

By way of comparison, I did in fact try to procure this car through several other leasing companies advertising on the web but all fell well short of your personal standards of professionalism and straight forward dealing. I think 'personal' is the key word here. I just wish I could get as much personal commitment from my Bank Manager, as that which you obviously commit to your clients.

This is the second Mercedes that I've leased via your Company and I'm pretty certain it won't be the last.

Les

Editor Note: Les, you are excellent repeating customer, you come back for more and more punishment :) Yes, it can be hard sometimes to obtain specific cars, you wanted this one and I managed to find you one in the end. It took a while though which obviously gave you the opportunity to shop around :) Mercedes did not make it easy! I do put in lots of effort, thanks for saying that. See you soon when you have worn this Merc out! - Ling
---

Customer Letter: 804 / 1522
Amanda says...

The sad news is the Mazda RX8 we got from you two years ago is due to go back this week (boo hoo) but the good news is, we are having great fun zipping around in our new Mini Cooper. You worked really hard for us to get the diesel Cooper with little waiting time - which is why we love you!

Pleased to say that the Mini's 80 mpg is easier on the pocket than the Mazda's 26 mpg - plus the good deal you did us - my husband says lunch is on him this time!

Amanda

Editor Note: Well, in the current climate, I think the Mini is better than the RX8. With the fuel savings, you can have a nice holiday! Thanks for being so sweet to me :) You are a super returning customer :))) - Ling
---

Customer Letter: 490 / 1522
Martin says...

"After I had chosen my car, I spent no more than 10 minutes of my own time arranging it. This is a great, fast and efficient service - I think the whole process took just 2 faxes, 2 emails and 2 telephone calls and one letter by post before my new MX 5 arrived on the agreed day and time. It arrived following a courtesy phone call the day before. That's excellent service for someone like me with a hectic lifestyle"

Martin

Editor Note: Martin, the reason your car process went so smoothly is because you are such an efficient person. If only everyone was as organised as you! I agree, it was a piece of cake. Look forward to your return in 2-years - Ling
---

Customer Letter: 286 / 1522
Patrick says...

"Dear Ling,

Just a short note to say how delighted we are with our new Mazda RX-8. Dealing with you was not only easy and straight forward, but fun too, and we saved money too, so that can't be bad! The excellent dealer gave a very good delivery service. Keep up the good work!"

Patrick

Editor Note: Ooooh, I am jealous that you have RX8, Amanda, I borrowed one for a week; very smooth, very fast, very sexy car. Start collecting petrol station token points, you will win LOTS of things, driving an RX-8 - Ling
---

Customer Letter: 170 / 1522
Paul says...

Third vehicle in 18 months from Ling and her service is as good as ever. Thanks for everything, dealer was excellent, and thanks for the ginger sweet, very nice, please send more.

Paul

Editor Note: Ho! You write nice letter like this, Paul, you can have many sweets. I send. Also try red tea flavour, very wierd but strong, too. Enjoy white L200 pick up with spoiler, loud stereo, roll-bar, chrome spinning wheel trims... I hear Essex customer likes these things??? - Ling
---
Search my letters page!

| | | |
| --- | --- | --- |
| From your area... | ...or from people... | ...or about a specific car! |
| | | |
You are viewing page 1 of 1 - go to page: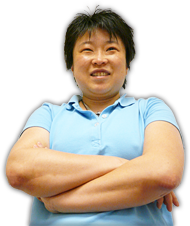 Online Service
Response Times
Quote > Proposal > Order > Delivery
81 CLIENTS IN 'PROPOSAL'
...LING REPLIES IN:
HRS : MINUTES sec
119 CLIENTS IN 'ORDER'
...LING REPLIES IN:
HRS : MINUTES sec
Customers use my secure LINGO management system.
Response times above based on last 4 hour period between
9am - 6pm, Mon to Fri -Ling

No Waiting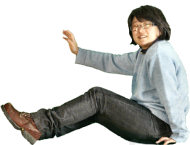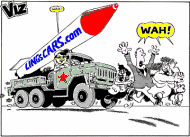 I am the Viz UK business ambassador!
Post me Ferrero-Rochers! Yum Yum!
Unlike most other internet car leasing sites, I publish all my contact information openly!
...so, you know who I am - Ling
THE UK's FAVOURITE
CAR LEASING WEBSITE!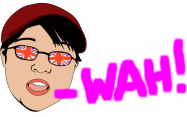 Boss: Ling Valentine MSc IoD
15 Riverside Studios
Newcastle Business Park
Newcastle upon Tyne, NE4 7YL
Tel 0191 460 9444
[email protected]
I prefer email to phone - Ling
VAT No: 866 0241 30
Co Reg No: 6178634
Consumer Credit Licence: 663330
Data Protection No: Z1098490
Best Before: 17/08/2007