CUSTOMER LETTERS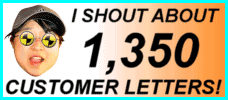 1522 LETTERS!
More customer letters than any other car sales site IN THE WHOLE WORLD! - Ling
You are viewing page 1 of 1 - go to page:
Search my letters page!

| | | |
| --- | --- | --- |
| From your area... | ...or from people... | ...or about a specific car! |
| | | |

Customer Letter: 1425 / 1522
Sarah says...

Found LINGsCARS after recommendation from family and expected the service to be compromised because the price of my new Peugeot 308 was so much lower than anywhere else I had looked. This wasn't the case and I couldn't have been treated any better - despite the remote location of my house. I would and have recommended Ling to everyone I know.

Sarah

Editor Note: Hahahaha, price of the car has nothing to do with service, Sarah. I treat all customers the same, from Matiz to BMW M3. No difference to me. I generate the lowest prices possible, and demand top service from suppliers. Lovely letter from wild and windy (and wet) Cumbria, thanks so much! - Ling
---

Customer Letter: 1327 / 1522
Susan says...

I'm thrilled with my new Ford Fiesta! Ling made the process idiot proof, was professional and even when there was a glitch to resolve after the delivery inspection, this was done with a sense of urgency and no-nonsense. Thanks Ling, we're recommending you to all our friends and family. Delivery was poor, but the dealer's effort to resolve things was excellent!

Susan

Editor Note: OK, for the benefit of people reading this I will detail: On delivery, Sue noticed the airbag warning light had come on. There were also some other things - there were a couple of stone chips and the car was dirty (a wet day). The dealer immediately, personally went to sort this stuff out. Sue then sent me a message: "Really appreciate your swift response and push to resolve the prob with the car. 'Neil' just called and has assured me that surplus mileage will be reimbursed by cheque, and he is coming personally to collect my car leaving me with his until mine is back with me. He was extremely apologetic and very reluctant to send the car to our local Ford dealership given their shoddy response to me earlier today. The car is booked into his service dept first thing tomorrow and he has let them know he wants a 'diagnosis' by 10am."

(Then Sue sent another message)...

"Neil called me about an hour ago to confirm that it was a tiny problem of a connector not having been connected properly (under the seat for the airbag) by the manufacturer. Such a relief and finding my excitement rising again at getting my new and perfect car :o). I can't thank you enough for your superb customer service and personal attention in this matter. As I stated previously, the glitch with the warning light was a Ford problem and we cannot fault your handling of this matter. You have been superb! We also feel that Neil went the whole extra mile too in his handling of this issue and will be conveying this to his manager (s) if you would be so kind to supply us with their name(s) and contact address. Needless to say we will recommend you to as many people as will listen!"

(Then a bit later)...

"Just to confirm, the car was delivered by Neil about an hour and a half ago. Everything is in order and very pleased with it."

All in all excellent dealer response, I agree! Glad you love the car, Sue, and thanks so much for all comments. Other customers will appreciate to read this. Well done to Neil at the dealer! - Ling
---

Customer Letter: 1311 / 1522
Digger says...

Good, quick service. Website easy to use. Will recommend to other people. Good delivery of my new Ford Fiesta.

Digger

Editor Note: Digger, your are a Jeweller, so you appreciate the styling of these new Fiestas, eveyone in the car trade thinks they are diamond cars, because they sell well and have brilliant residual values. Pretty perfect small cars! Thanks so much for the comments, you were a super customer. In the first week, you put 900 miles on your car, you need to slow down a bit! - Ling
---

Customer Letter: 919 / 1522
Brian says...


First class service - excellent, fully informed at all times, including the delays from the dealers. I will be back for more in the future. Good delivery.

Brian

Editor Note: Brian, well, you couldn't have the colour of Captiva you wanted, simply because there weren't any available. These Captivas are so popular! Total Postweigh have had loads of cars from me, plus the company is a Queen's Award winner! Great. Sorry about the dealer's delays, but that happens however you acquire a car I guess. Also, the VW Passat was delivered smoothly :) See you soon. - Ling
---

Customer Letter: 640 / 1522
David says...

Megane CC turned up safely and when promised! It looks fab - many thanks for the excellent service - keep up the hard work.

David

Editor Note: Wow, David. You are a VERY good customer. As well as this Megane CC, you have taken a Vauxhall Vectra, an Audi A4 Avant, a Jaguar X-Type, a Land Rover Freelander, two Renault Meganes, another Megane CC and a Ford Focus! Your company has won so many awards, including from the Queen! It is a pleasure to deal with you. I must do something right :) - Ling
---

Customer Letter: 580 / 1522
Brian says...

This must be the best way to get a car, just pick your price and your car off Ling's website and let Ling do the rest! Even me, a stupid farmer, can manage that! Delivery was excellent.

The best thing was that when I needed to speak to someone, I spoke to Ling herself and not some answering machine. Yes, she is crackers.

Brian

Editor Note: Brian, hehehe so, I am crackers and you are stupid - what a team, eh? Not so stupid, though... you got the cheapest 4x4 for your farm and in the colour you wanted and on the date you wanted. That's all that matters eh? Nice to deal with someone who will be using the 4x4 properly (for sheep and cows and stuff) and not some WAG, hehehe. These Kia Sorentos are proper, good, full-size 4x4 SUVs. Plus, EU subsidies are paying the rentals - you can't lose :) - Ling
---

Customer Letter: 568 / 1522
Denise says...

Excellent! I would recommend you, definitely. Great fast service and regularly kept up to date.

Denise

Editor Note: Thanks for the letter, Denise. Zafira is excellent car, especially for family tours of the Lake District. Have fun driving it around, with your family. - Ling
---

Customer Letter: 441 / 1522
Bill says...

"This must be the first business website that keeps you entertained. I came across it on a Google search. Ling was very helpful and made the first-time process of leasing a car a doddle - no problems - and I will recommend and use Ling again. Excellent delivery. Keep up the good work."

Bill

Editor Note: Hey Bill, your car was turned around quickly. You chose Grand Punto which unfortunately had manufacturer recall for some parts missing under dash, but you got these fixed by the local dealer free of charge. Glad you were happy. - Ling
---

Customer Letter: 393 / 1522
Steve says...

"Hi Ling

Just a note to add to your collection from satisfied customers.

We have just taken delivery of our new (cheap!! - Ling) Skoda Fabia - it's fantastic, no hitches or problems, thanks. It is refreshing to deal with someone who is on the customer's side for once in the car industry. I know you have really earned your money on this deal - what with all our enquiries - but it really is appreciated and we WILL be back."

Steve

Editor Note: Yes, Stephen, you changed your mind about fourteen times, but I FORGIVE YOU. You were actually a very pleasant customer and you have previous experience of dealing inside the motor trade. There are some terrible practices going on, I do my best not to be bullied or beaten up by them. With support of customers like you, I know I will win. At the moment I am having dirty tricks played on me by a BIG player in this industry. One day I will give them bloody nose, revenge best cold, eh? Hope you and Susan enjoy damn cheap Skoda Fabia - Ling
---

Customer Letter: 367 / 1522
Carolyn says...

"Hi Ling,

I would like to thank you for the fantastic service we have received from your company so far. All our cars have turned up when promised. Keep up the good work. Fabulous service."

Carolyn

Editor Note: Do you mind if I publish the cars you have had, Carolyn??? This letter refers to a Land Rover Freelander, but you have also had a Jaguar X-Type, and Audi A4 plus you have two more Renault Meganes on order. Never mind my "fabulous service", you are a fabulous customer! You were also finalist in Cumbria "Exporter of the Year" business awards. Well done! I give you hyperlink, a rare privilege - Ling
---

Customer Letter: 340 / 1522
David says...
"Ling is unique - I've been selling for 30+ years, but her marketing and sales approach rates as amongst the best I've ever seen. This is (as importantly) backed up by fast, accurate and helpful responses to pricing, queries and completion arrangements.

Fast, competitive, helpful - why go elsewhere? I had no complaints and excellent service from both of Ling's supplying dealers. That's right, I had two new cars from Ling, a Jaguar X-Type and an Audi A4!"

David

Editor Note: David, thank you for compliment. This is one of the best letters I have ever received. I simply try to treat everyone as adults, not idiots. This is my trick - Ling
---
Search my letters page!

| | | |
| --- | --- | --- |
| From your area... | ...or from people... | ...or about a specific car! |
| | | |
You are viewing page 1 of 1 - go to page: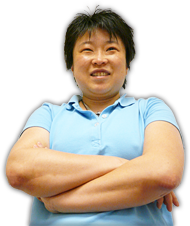 Online Service
Response Times
Quote > Proposal > Order > Delivery
81 CLIENTS IN 'PROPOSAL'
...LING REPLIES IN:
HRS : MINUTES sec
119 CLIENTS IN 'ORDER'
...LING REPLIES IN:
HRS : MINUTES sec
Customers use my secure LINGO management system.
Response times above based on last 4 hour period between
9am - 6pm, Mon to Fri -Ling

No Waiting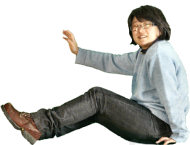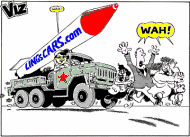 I am the Viz UK business ambassador!
Post me Ferrero-Rochers! Yum Yum!
Unlike most other internet car leasing sites, I publish all my contact information openly!
...so, you know who I am - Ling
THE UK's FAVOURITE
CAR LEASING WEBSITE!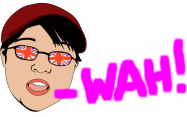 Boss: Ling Valentine MSc IoD
15 Riverside Studios
Newcastle Business Park
Newcastle upon Tyne, NE4 7YL
Tel 0191 460 9444
[email protected]
I prefer email to phone - Ling
VAT No: 866 0241 30
Co Reg No: 6178634
Consumer Credit Licence: 663330
Data Protection No: Z1098490
Best Before: 17/08/2007