CUSTOMER LETTERS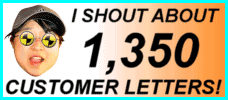 1524 LETTERS!
More customer letters than any other car sales site IN THE WHOLE WORLD! - Ling
You are viewing page 1 of 1 - go to page:
Search my letters page!

| | | |
| --- | --- | --- |
| From your area... | ...or from people... | ...or about a specific car! |
| | | |

Customer Letter: 1483 / 1524
Deborah says...

Brilliant! The whole process – the car – everything. I would definitely use Ling again as everything was great. Plenty of contact, simple process, quick response to e-mails and funny! Felt like I was dealing with a friend. Have recommended already and will be back! Thanks.

Excellent delivery: Good service – polite, smart and delivered car on time. Thank you.

Deborah Baker

Editor Note: Deb, that sounds good to me! You were great to deal with, we had a load of fun and you were really happy with your Fiesta and the deal. It is hard to do better than that. You are certainly a friend, now :) Thanks for recommendation! - Ling
---

Customer Letter: 1387 / 1524
Michael says...

I really enjoyed the experience of dealing with Ling! The website is great fun and the lease pricing is excellent. The process is personal and informative each step of the way. You are always aware of timescales. The Volkswagen Golf is brilliant! I would certainly use Ling again and have recommended the site to friends and family. Excellent dealer, efficient and very helpful.

Michael Foot

Editor Note: Yes, this VW dealer really is excellent, my favourite one to use. Glad you enjoyed, we had some fun, even though the production on Golfs is so backlogged it took 4 months from order to delivery :). Now all you have to do is drive the Golf like hell! - Ling
---

Customer Letter: 1313 / 1524
Wayne says...

A good clear website. Prices in front of you. What you see is what you pay and they are cheap. Why anyone would would want to buy a car when when you can lease at these prices, I don't know? Do the maths. Splash the cash and what you lose in depreciation is more than your rental. Plus no aggro trying to sell. Change every two or three years. Ling keeps you updated. I've got a shiny Civic Type-R. Could never buy this. I'm proof, using Ling and get the car you really really want.

Thanks Ling, really pleased with the car. Wish finance company were as efficient as your team. I'm up your way in June. May try to pop in and get photo done for your website. what you think?

Wayne Parsons

Editor Note: Hey, Wayne, photo would be great. Feel free to pop in, please email first to check I have not gone out. Always people here, though. You are exactly correct about the maths, these cars are damn cheap. So pleased you are happy bunny. Thanks for website comments, I appreciate those :) - Ling
---

Customer Letter: 1299 / 1524
Laura says...

Very pleased with the excellent service Ling supplies.The new Fiesta is great and will recommend to all my friends. Thanks again Ling, you are super. Excellent delivery, great service from the dealer.

Laura Trevatt

Editor Note: Good. This is the second car you have had from me in 5 months Laura, you now have 2 new Fiestas. These are lovely cars, No. 1 best seller! Good supplier, I pat them on the head. Look forward to a sales rush from all your friends, hahaha! - Ling
---

Customer Letter: 1292 / 1524
Wayne says...

I've just taken delivery of a new Honda Civic Type-R. Service from Ling is unbelievable. Kept up to date the whole way. Very easy. Just pick your car or budget and sit back. No need to search anywhere else on the net, you won't find cheaper. I was a little wary at first but I'm proof and the cars here on my driveway. Why pay ridiculous deposit high monthly payments and then at the end go through the hassle of trying to sell your car? Nobody wants to give the price you want. Thanks LING. See you again in 22months.

Wayne Parsons

Editor Note: Hahahaha, Wayne, you are a bloody aerospace expert and now you are the fastest aerospace expert in Bristol (probably the whole of South West UK). Thanks so much for being a super customer!! Bright red cars are my favourite, especially when they are these fast versions. - Ling
---

Customer Letter: 1209 / 1524
Laura says...

Thanks for a quick, fantastic service from you, Ling. I'm very pleased with my new shape Fiesta, which has led me to order another car from you. Thanks again to all your staff. Delivery was OK, but the car turned up filthy dirty.

Laura Trevatt

Editor Note: Laura, well, I squeeze the dealers so hard on price, they can't even afford a car wash! It was mid-December, so the weather will have been terrible - and you live in Bristol, a long way from everywhere hahaha. A carwash is a small price to pay but I understand it should have been clean. I will kick them. You have ordered ANOTHER Fiesta!!! That's great. Over the past decade you have been the leading entertainment agency for mobile disco dance in Bristol, Bath, Swindon and the Southwest, from corporate events and resident nightclub DJ to wedding and birthday parties. I give you a hyperlink :) - Ling
---

Customer Letter: 1187 / 1524
Christine says...

There should be a new phrase in the English language! LINGEFFICIENCY.

You have a query? Email Ling. Before you even have time to make a cup of coffee, your email reply is on the screen! Good to do business with you. Thank you Ling, you made the whole procedure trouble/hassle free. So glad we chose you – one crazy lady.

Dealer/Supplier Score for my new Mazda 3: Good. Delivery driver so helpful. Thanks. We have some right little scally wags in this area and we don't want the car nicked! Please could you remove our address from public view.

Christine Harris

Editor Note: Wow, you are a senior person in the North Bristol NHS Trust, so I wonder if I would get 5 stars... I hope so. Not only that, but I didn't give you free MRSA! :) It was lovely to deal with you, I'm pleased you are happy. Health advice: You should not drink so much coffee waiting for other suppliers to contact you, hahaha. Good service means a lot to me. I am fast, because frankly it is easier than being slow :) Does that make sense? It does to me :) ... Scallywag protection enabled, although... they have the choice of 1,000 cars on every street. Most parked outside their houses. Not sure if scallywags consult LINGsCARS.com before committing TWOK :) - Ling
---

Customer Letter: 1118 / 1524
David says...

The whole process of leasing our wonderful new car was handed professionally and courteously by Ling and her team at all times. Communication was very easy using the website. The car was delivered on time, exactly as arranged. Thanks so much LINGsCARS - I cannot recommend you highly enough! Excellent delivery - dealer was very helpful resolving one minor issue.

David Derbyshire

Editor Note: Call me Dave (just like Cameron), you were a delightful customer, despite the fact you work for the evil empire of AOL. I am happy that you liked the service and the car. See you in a few years! - Ling
---

Customer Letter: 1112 / 1524
Marjorie says...

This is my second car from Ling; the service was fantastic because of her new email LINGO system. It allows you to know at what stage you are or what's outstanding. Ling is very witty person, but efficient and can answer all your questions. The delivery of the Toyota Prius was perfect no hassle.

Marjorie Harvey

Editor Note: Marjorie, thanks so much for that. You are a superstar to come back to me again. Glad you like the LINGO, I am putting loads of work into that. It is working very well. Hope you enjoy that Prius, funny cars, but many people absolutely love them. - Ling
---

Customer Letter: 1102 / 1524
Jane says...

Unusual business practice. Much prefer something more formal with emails. However cannot fault speed and efficiency of service. Thanks.

Jane Mapstone

Editor Note: Well, Jane, no problem. Sorry to say I am not very formal. I guess there are many different styles, but these are only cars and are not life or death. No-one dies :) Here I go again, hehehe. Sorry. Perhaps I made up for my lighthearted manner with speed and efficiency. Enjoy the Captiva! You were a very nice customer, despite that I irritated you. - Ling
---

Customer Letter: 1093 / 1524
Sharon says...

My Fiat Panda is sleek, sophisticated, nippy and reliable like me and it's cuter than my husband. It's a fantastic runner for me - so thanks Ling for everything you've done. It was all done quickly and easily and you were a fantastic help with any queries I had. I'll definitely be using you again. Excellent delivery, they were quick and efficient.

Sharon Johns

Editor Note: This is second Panda letter in a row who had a good delivery experience! Maybe FIAT were having a bad day??? Wow. I am not sure the Panda is "sleek" but then I have not seen your husband :) Glad you enjoyed getting your new car, Sharon! - Ling
---

Customer Letter: 1047 / 1524
Adam says...

Thanks Ling. Had my car less than three weeks from proposal form. Car arrived in great condition and saves me a packet a petrol. My fiancé is about to order one. Excellent delivery.

Adam Knee

Editor Note: Ad, I withhold your address because you are a police sergeant and I don't want you getting hate mail from the police constables. I have already delivered a car to a high-ranking policeman in Bristol. You were a star customer under section 37, paragraph 19 of the Ling Customer Behaviour Act 2008. Enjoy the Citroen C1. Shame you didn't get the Government pay rise in full this year, you could have had a C2! Hehehe - Ling
---

Customer Letter: 517 / 1524
'Bas says...
"Brilliant communication and excellent customer service. Very nice to deal with
(nice????? hehehe - Ling)
and I will most definitely use Ling again when my lease is due for renewal. I love the MX-5! Excellent delivery. Thank you for supplying such a great service."

'Bas J' (name and address withheld because 'Bas' is a senior police officer)

Editor Note: Bas, you were just a great customer, we had a great laugh at the finance company who could not locate you on the voter's roll as policemen can use alias names (for security). Glad you were very happy, glad you enjoyed my service. Hope you manage to pull a few WPCs in the MX-5! :))) hehehe - Ling
---

Customer Letter: 486 / 1524
Nick says...

"A pleasure to deal with you, Ling. The Mazda 6 is great! You always kept me fully informed on the progress of my car delivery and responded to my emails quickly and efficiently. That's important to me. You also turned down the "Dragons' Den" offer. Good girl!"

Nick Johns

Editor Note: Nick, good boy :). You were a lovely customer, always there when I needed to ask you a question. Glad you like your Mazda 6, these are great cars! - Ling
---

Customer Letter: 379 / 1524
Marjorie says...

"Ling from LINGsCARS explained the new Renault Megane Coupe Cabriolet contract and prices very clearly and replied to my emails and calls very promptly. I was worried at first when ordering and waiting for my car (first time) but Ling talked me through the ordering time. Thank you Ling, you are as good as your word. Very reassuring to deal with. The delivery was excellent, the car fully explained to me."

Marjorie Harvey

Editor Note: Oh, Marjorie... just as you take delivery of your Megane CC, the weather turns! I hope you get some clear days so you can turn your heater up and get your top down - Ling
---

Customer Letter: 360 / 1524
Kevin says...

"The best service we have ever had - excellent. Thank you for all your help."

Kevin Robinson, Managing Director

Editor Note: Blimey, this is very short but very lovely letter about your Ford Mondeo Estate, Kevin! Thanks - Ling
---

Customer Letter: 330 / 1524
John says...

"Ling provided a really fresh approach to contract car hire. It was light-hearted, witty and sometimes a little cheeky. But in the same breath, very professional. Many thanks for the new Mazda RX-8."

John Reynolds

Editor Note: Zoom-zoom, hehe, that's what you kept calling your new car in your emails, John! You think I am cheeky? You should try some competitors... they really, really cheeky by; lying, not returning calls, late delivery, charging more than they should, making mistakes and being so boring you might commit suicide. Enjoy RX-8! - Ling
---

Customer Letter: 301 / 1524
John says...

"Hi Ling, fantastic!!!! I've regained my youth. Many thanks for all your efforts. Cheers"

John Reynolds

Editor Note: John, as matter of public information I should say that you are so happy because a) You have new Mazda RX-8 delivered, b) You are 93 years old, c) Mazda RX-8 works better than Viagra - REALLY! ...Enjoy car, I hope you manage to make all 23 payments before you are exhausting yourself/pegging it. - Ling
---
Search my letters page!

| | | |
| --- | --- | --- |
| From your area... | ...or from people... | ...or about a specific car! |
| | | |
You are viewing page 1 of 1 - go to page: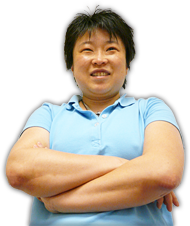 Online Service
Response Times
Quote > Proposal > Order > Delivery
82 CLIENTS IN 'PROPOSAL'
...LING REPLIES IN:
HRS : MINUTES sec
129 CLIENTS IN 'ORDER'
...LING REPLIES IN:
HRS : MINUTES sec
Customers use my secure LINGO management system.
Response times above based on last 4 hour period between
9am - 6pm, Mon to Fri -Ling

No Waiting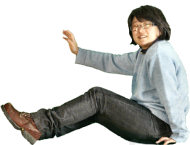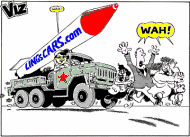 I am the Viz UK business ambassador!
Post me Ferrero-Rochers! Yum Yum!
Unlike most other internet car leasing sites, I publish all my contact information openly!
...so, you know who I am - Ling
THE UK's FAVOURITE
CAR LEASING WEBSITE!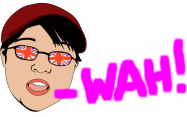 Boss: Ling Valentine MSc IoD
LING World Headquarters
Vance Business Park
Gateshead, NE11 9NE
Tel 0191 460 9444
Fax 0870 486 1130
sales@LINGsCARS.com
I prefer email to phone - Ling
VAT No: 866 0241 30
Co Reg No: 6178634
Consumer Credit Licence: 663330
Data Protection No: Z1098490
Best Before: 17/08/2007