CUSTOMER LETTERS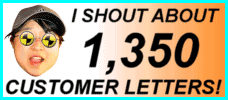 1524 LETTERS!
More customer letters than any other car sales site IN THE WHOLE WORLD! - Ling
You are viewing page 1 of 1 - go to page:
Search my letters page!

| | | |
| --- | --- | --- |
| From your area... | ...or from people... | ...or about a specific car! |
| | | |

Customer Letter: 1428 / 1524
David says...

Hi Ling- I must say that I was very impressed with the great service you gave. It's really good to be able to get replies within a few minutes of asking a question! The website is wacky but brilliant. Many thanks. Excellent delivery, very efficient and polite.

David Ryder

Editor Note: Brilliant. I am so happy you are another customer who seems really pleased with my service. Sorry the website is so wacky, but I get bored and can't resist. Thanks for such kind comments about my super-fast LINGO system. Enjoy bloody Fiesta! - Ling
---

Customer Letter: 1350 / 1524
Richard says...

Hi Ling, I'm really enjoying my new Ford Fiesta and I can't stop telling people about your crazy website and just how fantastic your service is and how well you have treated me throughout. The experience I have had has been totally refreshing, completely professional, hilariously funny and extremely helpful. It's great to keep in touch and I definitely want my next car from you.

Richard Day

Editor Note: Rich, this is the second letter you have sent me, and I am so grateful. You were brilliant to chat to. You have also referred some customers to me from NATS. Thanks! - Ling
---

Customer Letter: 1342 / 1524
Salim says...

From the moment I decided I was going to use Ling and chose the C-Crosser, the process was a smooth one. The documents are all clearly marked and kept simple to complete. The car turned up in pretty good time and apart from the good weather I was promised to get to drive in, Ling delivered on everything else! Hope to be back in 23 months. Good delivery but hurried handower and the driver was not conversant with the full spec of the car.

Salim Wilson

Editor Note: Yes, the bloody British weather let me down. Far better to have consistent pollution and stable murk in China. Hehehe. As you live in Poole (I used to visit a great noodle bar there), you can enjoy the sunshine on the beaches, not in the C-Crosser. Thanks for comments, Salim, I will kick the dealer to train their delivery guys.. - Ling
---

Customer Letter: 1330 / 1524
Richard says...

Lings Cars is a Car Leasing company that I stumbled upon when researching car leasing as a solution to my transfer to Swanwick this year. I figured that commuting 70 miles a day would not be good for my poor Micra so my options were to buy a new/second-hand car/lease a car or win one!! (Yeah right). After calculating the cost of a new car with depreciation, mileage, wear and tear I looked into the second-hand market but this still meant losing out with a less likely resale after a few years with high mileage, MOT costs and possible mechanical problems because of the age of vehicle.

When I saw the prices and what is included in leasing a car at Lings Cars I decided to go for that option. Included in my 3 year deal is road tax, full Ford 3 year warranty, Ford Assist Home and breakdown cover, no MOT required, delivery, documentation, some car mats that Ling threw in and a First Aid kit oh and loads of Chinese sweets and noodles she sent me!!! My 3 year lease is for 18,000 miles pa included but this can be agreed from as little as 10,000 to 20,000pa. I get a brand new car with all the benefits but don't have to worry about selling it in three years time or MOTs or putting a high mileage on the car I can simply choose another new one and start again! Ling Valentine is the proprietor of this company and you may of seen her on Dragon's Den a few years ago where she actually turned down an offer shared between two of the Dragons because they wanted a higher percentage stake in her company.



Rich's actual new Fiesta in real life! - COOL!!! - Ling

Her website is so crazy and full of funny stuff that you would think at first that this is dodgy company. I ignored the site many times before checking out the prices and doing some research to find a very competitive and genuine company. Her personal lease pricing always includes VAT and there are no hidden charges, something that she hates about most other car leasing websites.

After looking at different options and then getting an initial quote a secure area is set up where you can message Ling personally or one of her staff to simply ask anything you like, which is usually answered within a few minutes depending on the question. From then on you are constantly kept up to date with the progress of your chosen vehicle until delivery. I have got to know Ling really well since I first started enquiring about my car and I will still keep in touch with her until I lease my next car! How's that for a personal service!

So I can confidently recommend her website as I know from research her prices are very competitive, her service is outstanding and really funny too! From the start of the whole process I have received outstanding customer service, help and support not to mention the car arriving in outstanding condition on exactly the time agreed and at an amazing low monthly payment.

It's worth checking out her website even just for the funny stuff on there!

Richard Day

Editor Note: Rich, you are an Air Traffic Project Specialist at NATS. You write such a beautiful description for new customers to read, thanks, and this is also pinned up on the Air Traffic notice board! I really had a great time dealing with you and we have a lot in common, because one of my toys is a microlight. I followed the building of your patio, advised you on sorting out your garden shed, heard all about your holiday in Devon swimming in the polluted sea... and now I know all about all the aeroplane near misses over Southern England! Let's hope you don't have a near miss in your new Fiesta, which just arrived before Ford caused massive supply problems. You are so happy with it, no wonder, after an old Micra. Glad to have such a customer who turns into a great pal! - Ling
---

Customer Letter: 1305 / 1524
Philip says...

We would definitely use Ling again. Contacting her is very easy through the lingo system and she replies quickly. It is easy to see what is happening and that documents faxed or posted have been safely received. For the car we leased (Astra Sport Hatch) Ling was also the cheapest by far. Car arrived when scheduled and condition was good.

Philip Parton

Editor Note: Well, well, well, you are a sales exec in a Motor group, Phil, so I am very happy that you chose me for your new car! I cut all overheads to the bone to make the car the cheapest in the market, no one can be more efficient than me. Glad you loved the LINGO system. You were great to deal with. Go drive the Astra, everyone loves those cars. I did my dissertation near Christchurch - on Hegistbury Head! So I know it well. Without Hengistbury Head it is probable that most of the town of Christchurch and all of Christchurch Harbour would cease to exist! - Ling
---

Customer Letter: 896 / 1524
Michael says...

What can I say? - Great service, every step of the way was easy, I will (and have) recommend you for the whole package! Good service and excellent delivery from the Toyota dealer, again would recommend.

Michael Warwick

Editor Note: Mike, thanks for that. I get sick of saying how good these Toyota Versos are, everyone who has one, loves it. I used to live near Poole, lovely place. Enjoy your Toyota in the sunny Dorset weather. - Ling
---

Customer Letter: 886 / 1524
Jason says...

Our Chevrolet Matiz 1.0L goes like a rocket! Maybe small cars from ling have added "voo voo voom"!

Thanks for all your help, Ling, and for saving us lots of cash.

Jason Harris

Editor Note: Jason, I give you a hyperlink for your print company. At IMS your objectives are simple, to enable clients to communicate with their target audience better and in the most cost effective way through your printed products and print management solutions. Hopefully you will jump up Google, now. Enjoy your Chevvy Rocket 1.0 :) - Ling
---

Customer Letter: 617 / 1524
Martin says...

What can I say? Excellent service!. This was the first lease car I have had and the whole process went smoothly with no problems. Car was delivered on time and clean. I would certainly recommend LINGsCARS.com to anyone. Well done Ling!

Martin Condon

Editor Note: Martin, so good to hear that I successfully delivered a Vauxhall Astra! I love Poole, it is one of my favourite places, there is a lovely noodle bar in the town. Hope you have a great time in your (very) cheap new Astra. You were a lovely customer. - Ling
---

Customer Letter: 353 / 1524
Peter says...

"Very efficient, quick response - and most of all Ling got me the cheapest deal for the car I wanted; a Toyota Corolla. That's what I call customer service! Ling definitely met my expectations. The car is great, the dealer was good, but they should have put a full tank of petrol in."

Peter Tsang

Editor Note: Peter, thanks for saying such nice stuff, but err... WHY should thay have put a full tank of petrol in? Someone comes into Chinese Supermarket, you give them £50 of free stuff? Hmmm. On happy note, I am so pleased to supply you. I used to live in Bournemouth and often used to visit your supermarket in Poole. When I was in Finland, my husband Jon used to post me food parcels he bought from your shop. Amazing coincidence, huh? - Ling
---

Customer Letter: 126 / 1524
John says...
Brilliant website, both informative and entertaining. I also believe it's truthful as you print both complaining and complimentary letters. Well done! When I next renew my vehicle, you are on my list!

John Everett

Editor Note: Wah! Of course website truthful, John! I print all printable letters, let visitor make up own mind. You see your letter now? So it must be real, eh? Thanks for nice letter. Also I used to live in Bournemouth, I got my MSc at Bournemouth Poly (sorry, Uni) - Ling
---
Search my letters page!

| | | |
| --- | --- | --- |
| From your area... | ...or from people... | ...or about a specific car! |
| | | |
You are viewing page 1 of 1 - go to page: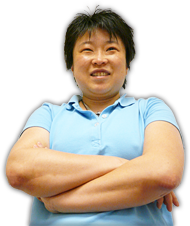 Online Service
Response Times
Quote > Proposal > Order > Delivery
76 CLIENTS IN 'PROPOSAL'
...LING REPLIES IN:
HRS : MINUTES sec
141 CLIENTS IN 'ORDER'
...LING REPLIES IN:
HRS : MINUTES sec
Customers use my secure LINGO management system.
Response times above based on last 4 hour period between
9am - 6pm, Mon to Fri -Ling

No Waiting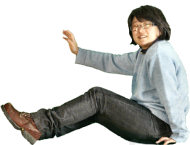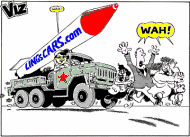 I am the Viz UK business ambassador!
Post me Ferrero-Rochers! Yum Yum!
Unlike most other internet car leasing sites, I publish all my contact information openly!
...so, you know who I am - Ling
THE UK's FAVOURITE
CAR LEASING WEBSITE!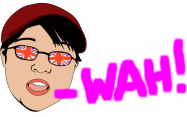 Boss: Ling Valentine MSc IoD
LING World Headquarters
Vance Business Park
Gateshead, NE11 9NE
Tel 0191 460 9444
Fax 0870 486 1130
sales@LINGsCARS.com
I prefer email to phone - Ling
VAT No: 866 0241 30
Co Reg No: 6178634
Consumer Credit Licence: 663330
Data Protection No: Z1098490
Best Before: 17/08/2007