CUSTOMER LETTERS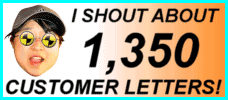 1524 LETTERS!
More customer letters than any other car sales site IN THE WHOLE WORLD! - Ling
You are viewing page 1 of 1 - go to page:
Search my letters page!

| | | |
| --- | --- | --- |
| From your area... | ...or from people... | ...or about a specific car! |
| | | |

Customer Letter: 1324 / 1524
Kevin says...
Ling is the name. Leasing cars by the score, that's her game. Efficient, proficient, what more could you ask? Previous customers say "she is well up to the task". Be careful how you deal with her. Be polite and correct. This lady's not for messing, she is very direct. You wanna lease a car, maybe for two years or treble, just give her a call, nothing is too much trouble. Many thanks for your service.

Kevin Greenwood

Editor Note: Kev Greenwood, you are nutter. It is so nice to have crazy customers :) Some Merc customers are a bit boring, but not you. You had a cheap SLK Merc with loads of extras: Alpaca Grey Leather, Parktronic (audio and visual Parking aid), Wood Trim-Black Ash, Heated Seats, Remote Control Roof Operation Integrated Into Key, Mirror Package... what a car! For such a small price! I love your comments, good job you were always polite, hahaha! Get your top down and drive it! - Ling
---

Customer Letter: 1082 / 1524
Paul says...

Ling, when I first saw your website I was inclined to look elsewhere. Only later did I come back due to some competitive prices. Once hooked, I was very happy with the order process and the whole transaction was quick and efficient on my X-Trail. I am delighted to recommend you but do worry you may miss customers because of the first impressions created by your site. Car delivered with a fault. PDI... what PDI?

Paul Tarbrooke

Editor Note: Grrrr, bloody Nissan dealer! You subsequently said: "Engine Management Light on. The error code was unknown to them, and the resolution was to "reprogram the system"; a process that took the best part of two hours. Apparently now the fault has been cleared - oh dear! Well, they claim it came on AFTER PDI, but this is just their view. So glad it got fixed straight away. I guess this can happen to any car. I made my feelings known to them, though. Apart from that, so happy you were happy with my service. Re the website - yes, it does polarise people, but hell - at least you don't get bored! :) - Ling
---

Customer Letter: 471 / 1524
Vanessa says...

"My Mazda MX-5 is such a LUSH car!... And a great deal from Ling!
I am pleased to support Ling working for herself, I got personal service and that means a lot to me. Delivery excellent, service excellent, MX-5 delivered on time!"

Vanessa Hyde

Editor Note: Vanessa Margaret Ann Hyde, you were a LUSH customer. Piece of cake to deal with, friendly, charming and not at all awkward, hehehe. Look forward to having you back in 2-years - Ling
---

Customer Letter: 236 / 1524
Colin says...

Thanks very much, Ling. I was delighted to receive my new car exactly when I wanted it. Your service was first class and brilliant value for money - just stop sending me those damn sweets!

Colin Robertson

Editor Note: Hello Colin, oh you have same problem as most men. You chew sweets. Never mind, hoping you have nice time in posh city of bath in new Fiat Panda. You should be careful taking Fiats into bath. They rust like hell, heheheh. - Ling
---

Customer Letter: 102 / 1524
Roger says...

I have found Ling and LINGsCARS.com very good and efficient to deal with. She is very user friendly, especially her website.

Roger Keen

Editor Note: In turn, I have found papillon means butterfly. This is delicious insect if you deep fry (very fast) with chilli garlic sauce. Like Milky Way this is very light snack you can eat between meals without ruining appetite. Butterfly less sugar so more healthy. I should be damn celebrity chef, too - Ling
---
Search my letters page!

| | | |
| --- | --- | --- |
| From your area... | ...or from people... | ...or about a specific car! |
| | | |
You are viewing page 1 of 1 - go to page: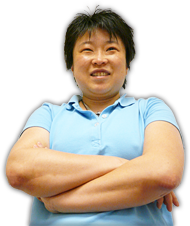 Online Service
Response Times
Quote > Proposal > Order > Delivery
80 CLIENTS IN 'PROPOSAL'
...LING REPLIES IN:
HRS : MINUTES sec
131 CLIENTS IN 'ORDER'
...LING REPLIES IN:
HRS : MINUTES sec
Customers use my secure LINGO management system.
Response times above based on last 4 hour period between
9am - 6pm, Mon to Fri -Ling

No Waiting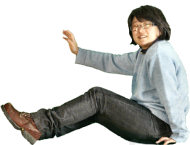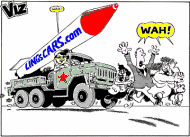 I am the Viz UK business ambassador!
Post me Ferrero-Rochers! Yum Yum!
Unlike most other internet car leasing sites, I publish all my contact information openly!
...so, you know who I am - Ling
THE UK's FAVOURITE
CAR LEASING WEBSITE!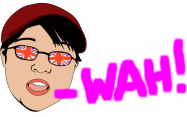 Boss: Ling Valentine MSc IoD
LING World Headquarters
Vance Business Park
Gateshead, NE11 9NE
Tel 0191 460 9444
Fax 0870 486 1130
sales@LINGsCARS.com
I prefer email to phone - Ling
VAT No: 866 0241 30
Co Reg No: 6178634
Consumer Credit Licence: 663330
Data Protection No: Z1098490
Best Before: 17/08/2007