CUSTOMER LETTERS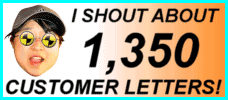 1522 LETTERS!
More customer letters than any other car sales site IN THE WHOLE WORLD! - Ling
You are viewing page 1 of 1 - go to page:
Search my letters page!

| | | |
| --- | --- | --- |
| From your area... | ...or from people... | ...or about a specific car! |
| | | |

Customer Letter: 1144 / 1522
Deborah says...

Excellent service from Ling and her team. Extremely prompt replies to any questions/queries and very friendly. Unreliable delivery of my Grande Punto from the dealer.

Deborah

Editor Note: Once again, the FIAT delivery bug - the dealers just can't get this together. Apart from that I know you were happy, Debbie. I do my best to be friendly and fast... unlike some companies. - Ling
---

Customer Letter: 947 / 1522
Alex says...

Hi Ling,

Thank you Ling. I am happy to say that all the hype about you is true. From the moment I stumbled across your website (and recognised you from Dragon's Den) to the moment my Land Rover Freelander arrived it has been a pleasure doing business with you.

I was already used to leasing, so when your quote came in I went to my current finance company and asked if they would match it. I was quite surprised that their very best quote was significantly higher and even more surprised when I later discovered that you use the same company. You managed to secure me an even better deal than they were willing to offer an existing customer.

The other thing that impressed me about you is something that other people mention quite often on your website – how promptly you responded to my various queries and questions. In most cases you replied to my emails literally only a few minutes after I sent them, and always with a warm sense of humour. Your clear communication inspired my confidence.

My wife's old banger is on its last legs and needs replacing. After carefully looking at all the figures we decided to order her a car though you as well. She is part way through the ordering process now. I have no hesitation in recommending you to anyone considering leasing a car.

Alex

Editor Note: Alex, wow, what a letter! Thanks for taking the time and trouble to write me such a report and I am doing my best for your wife! Companies who take your training courses include Amgen, WS Atkins, Axa, BBC, BhS, Bosch, BP, BT, Burmah Castrol, Cargill, CarnaudMetalbox, GlaxoSmithKline, HJ Heinz, HSBC, ICI Paints, Iliffe News & Media Group, Johnson & Johnson, Kellogg, Kimberly-Clark, Merck Sharp & Dohme, Nestlé, Pepsico, Pfizer, Philips, The Prudential, RSPB, Schering HealthCare, Shell, John Sisk and Son, London Stock Exchange, Trinity Newspapers, UK Paper, Unilever Patents and Research Divisions, Willis Corroon, Zeneca. So... to receive this letter means a lot to me. Thanks for the kind words! - Ling
---

Customer Letter: 885 / 1522
Eva says...

Ling's site is easy to navigate around to find the car of choice. She is very responsive and gives as much detail, without having to ask - I will use her again for my next car.

Eva

Editor Note: Eva, even though I can't say your name, it was lovely to be able to supply your new Volvo V50 Sportwagon. Thanks for the kind comments about my website, I put a lot of effort into it. See you in a couple of years :) - Ling
---

Customer Letter: 767 / 1522
Richard says...

The Audi Q7 was my first lease, made very easy by Ling. Good prices and great service! Excellent delivery on time by a very helpful driver.

Richard

Editor Note: Richard, thanks for taking the time to write. You are director of a successful hire company, so I am very pleased you say such kind things about my service. Enjoy the Q7! - Ling
---

Customer Letter: 750 / 1522
Robert says...

We ordered a new Land Rover Discovery in April from a supplier saying they were "the largest in Europe". They were ready to deliver in October, but discovered they had ordered the wrong model.

So we contacted Ling. On the 19/10/2007 we confirmed out order to Ling to be delivered in 14 weeks. The car was delivered in November (9 weeks early - Ling) and it was even the right Land Rover Discovery Model.

Robert

Editor Note: Picdar is the market leader for content management and automated media workflow applications. You work with many large companies and organisations such as Medicins Sans Frontiers and EMAP. It just goes to show that one market leader comes to another - me - for the supply. The larger company who messed up (no names) shows how often things go wrong in this industry and that size is no guarantee. I did my best to find you the soonest car available, Bob. So pleased you were very happy. I give you hyperlink :) - Ling
---

Customer Letter: 139 / 1522
Chris says...

Ling, I could not fault your service. It was fast, efficient and you did exactly what you said you would do. I will be in touch again in 2 years (when my contract ends)! Your BMW dealer gave excellent service. Many thanks for all your help.

Chris

Editor Note: Wow! So nice to have another happy customer, and I point out again that my BMW dealer is best in UK. Probably best BMW dealer in world. They are treating my customers like royalty (but then I sell over 25 extra BMWs and Minis every month for them. Some other BMW dealers struggle to sell this many cars in total per month). I enable dealer to move lots of BMW cars at low prices. BMW themselves would be unhappy if dealer distressed BMW dealer market selling retail new cars at these prices under own name, and all costs saved are passed to my customers - YOU! Hope you understand how I save money for customer now. Enjoy your BMW X3, Chris - Ling
---
Search my letters page!

| | | |
| --- | --- | --- |
| From your area... | ...or from people... | ...or about a specific car! |
| | | |
You are viewing page 1 of 1 - go to page: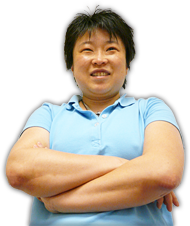 Online Service
Response Times
Quote > Proposal > Order > Delivery
81 CLIENTS IN 'PROPOSAL'
...LING REPLIES IN:
HRS : MINUTES sec
120 CLIENTS IN 'ORDER'
...LING REPLIES IN:
HRS : MINUTES sec
Customers use my secure LINGO management system.
Response times above based on last 4 hour period between
9am - 6pm, Mon to Fri -Ling

No Waiting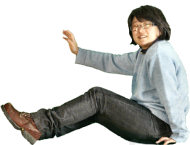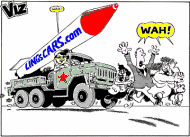 I am the Viz UK business ambassador!
Post me Ferrero-Rochers! Yum Yum!
Unlike most other internet car leasing sites, I publish all my contact information openly!
...so, you know who I am - Ling
THE UK's FAVOURITE
CAR LEASING WEBSITE!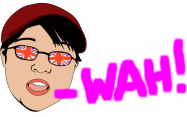 Boss: Ling Valentine MSc IoD
15 Riverside Studios
Newcastle Business Park
Newcastle upon Tyne, NE4 7YL
Tel 0191 460 9444
[email protected]
I prefer email to phone - Ling
VAT No: 866 0241 30
Co Reg No: 6178634
Consumer Credit Licence: 663330
Data Protection No: Z1098490
Best Before: 17/08/2007