Around the World, educators are using LINGsCARS.com as an example in secondary, college and university education.
Region 17 is an education district in and around Lubbock, Texas. LINGsCARS features in the Introduction to Web Design course.

Pupils are asked to establish a class-wide website evaluation rubric (!) for website evaluation. Pupils are asked: What do "good" and "bad" web pages look like?
In the screenshot above, 11 pupils from Region 17 can be seen logging on to view LINGsCARS.com. Reference material was from "Web Pages That Suck". (Normal UK customers can be seen slotting in between the American pupils).
| | |
| --- | --- |
| | Ionia County ISD : The staff, administration, and board of education of Ionia County ISD are dedicated to collaborating: with students, parents, and district residents, with local and other intermediate districts, with community partners and state agencies, to provide quality services and exemplary leadership in support of superior teaching and learning through the district. |

The Rocket Woman
Education!
Education!
Education!
*Legacy copyright from iconic Premier, Tony Blair.



The Dear Leader
UK STUDENTS use LINGsCARS.com
as A-LEVEL BUSINESS PROJECT!

As a Chinese, I have been programmed to give massive importance to education.
So I am extremely pleased and happy to offer (for no payment) LINGsCARS.com to lazy UK students for autopsy, grafitti and comment...

Skool rools: No running. No drugs. No spitting in the website - Ling
Biz/ed - the primary post-16 business education provider
Biz/ed.co.uk has established itself as the primary provider of Internet-based learning materials for the economics and business education community, accounting, leisure, sport & recreation and travel & tourism.

Biz/ed is targeted at students and teachers in the post-16 education sector, covering schools, FE colleges, universities and beyond. The site offers support at many different levels including AVCE, AS and A2 level, International Baccalaureate, HNC, HND and MBA.

Since its launch in January 1996 the number of visitors to the site has been growing rapidly and it now regularly receives over 3 million page accesses per month. The site has been nominated for a number of awards:
...the BETT award, the Becta / Guardian Web award, a MERLOT learning and teaching award, and a Webby Awards Honoree.

In November 2002, Biz/ed became a JISC (Joint Information Systems Committee) service. Under service funding, the Biz/ed Web site was able to provide access to high quality Web based learning materials, as well as extend the range of products it offered.


Biz/ed homepage - for post-16 students


A wide range of business profiles for study
To assist these advanced students, Biz/ed have created profiles for a range of business organisations.

These are presented as sets of FAQs, grouped into themes that make sense to BTEC and AS/A2 students, as well as the general reader. The list of companies currently includes BAA, McDonalds, Sainsbury and Boots plus many others... including, now, LINGsCARS.com!

I am extremely honoured to have my business model represented alongside such well-known and respected companies. I hope it is very useful to the drugged-up students to compare different approaches and that it inspires them to realise there are different ways to achieve success.

All this information is provided totally free and has taken lots of time and effort to compile and publish, by each business. Biz/ed and I have put a lot of effort into this, I think my information is far more comprehensive than many of the larger organisations have offered - Ling
Biz/ed website can be found HERE
Below is the profile seen by students...
Editorial below taken directly from Biz/Ed's own analysis of LINGsCARS.com following submission of financials, supporting evidence and a lengthy on-site interview together with much electronically gathered information over a period of 8 months...
LINGsCARS.com profile on Biz/ed:
What is your field of operation?
Ling supplies many brands of new cars to anyone in the mainland UK who has good credit. This includes private individuals and businesses.

Lings Cars provides a service to individuals and businesses who want to buy a car. Ling offers an alternative option to buying a car from a dealer, which is the typical way that most individuals and businesses acquire cars. Ling relegates the dealer to a middleman position and deals directly with clients arranging the supply and rental of their new cars.

Ling undercuts most other car retailers/providers and she tries to offer a better service than most. It's the massive potential business base that makes her so excited. However well she does in this business, though, she will only ever scratch the surface.

Around 2,500,000 new cars are registered in the UK each year. It is therefore difficult for "one crazy Chinese bird" to make an impact in such a big market.


Ling's field of operation
What are the main products and services?


Products and services
Ling's main product is new-car contract-hire finance. Customers see her selling cars, but really she is providing car finance. "It sounds boring" she says, "but it boils down to long-term car rental, with a mileage constraint".

This means that if a customer accepts a deal, they get the use of a brand new car for the period of the agreement - three years, say. At the end of this time, they return the car. If the customer has agreed a mileage limit of 30,000 miles but has actually done 35,000 miles, they will have to pay an additional sum. This sum might be 2p per mile or similar and will be agreed with the customer at the outset of the deal. Following typical finance acceptance, a customer pays a 3-month (lump) initial payment and then makes a monthly payment for every month they keep the car. Contracts are fixed, usually 1, 2 or 3 years.

For the customer, the service Ling provides has a number of advantages over buying from a dealer:

Comparison of a wide range of new makes and models instead of one brand, low initial outlay and no borrowing/loans, clarity of pricing and no additional charges, no need to travel around many dealers to haggle, new cars are always under manufacturer's warranty, long-term costs can be budgeted precisely, at the end of the contract the finance company takes the car back, the customers are free to either rent again or walk away, ease of buying all from the customer's home PC, full protection of the UK Distance Selling Regulations, free road tax for the contract and free delivery/collection.
LINGsCARS.com: Ling used to trade under the name of PMH Contracts, but she found it stuffy and meaningless: "It was a hangover from a previous life," she says!

Now LINGsCARS.com is her brand.

When asked about the development of the brand, Ling says: "Maybe it sounds kooky or too immature, but what the hell. My competitors desperately try to portray themselves as professional, large organisations to give their customers some confidence. On the other hand, I am just me: personal, bloody good service; fast, efficient, and you get what you see on the tin. On my tin, it says 'Made in China'".


Ling's brand


Ling's location
"To my customers, I am floating in their homes or workplaces in their computer. I am like Qi: I am anywhere and everywhere. In real life, I am in my office in my house in Gateshead, saving money. That's a deprived, cheap, Northern town for you effete southerners. It's cheap."

"However, I operate nationally throughout the UK; this is not a regional business."
How did the business start?
"Oh, this is a bit of a story, but briefly... When I married Jon and came to the UK I had three options:

1. Work in a Chinese takeaway
2. Pick cockles at Whitley Bay
3. Copy my husband Jon and get into the Motor Trade

"I helped to set up Porritt Motor Holdings (now CarShock car supermarket chain) with Mike Porritt and Jon. I ran all the contract hire for PMH Ltd (Porritt Motor Holdings). Then I told Porritt I wanted to run my own business - Chinese are good at that, you see - and he agreed. So I left, and I established PMH Contracts in 2000. It's been a crazy ride since then, establishing and building my own business".


How it started
How is the business structured?


LINGsCARS stucture
"LINGsCARS.com is an equal 50-50 partnership between my husband, Jon, and me.

He is the rear end of the pantomime horse, doing everything that is non-customer facing. I am the face, interacting with customers".
Who are your main competitors?
"There are too many to mention. Due to the low cost of entry to this car finance business, there are many fly-by-night firms opening and closing almost daily. Mostly, we all offer the same product; it's HOW it's done that differentiates me. I am cheaper (due to lower overheads and efficiency)."

"More importantly, I am better than my competitors (due to my attitude, speed and accuracy). My use of website technology is at the core of my business; I operate INSIDE my own website. Other companies seem to tack a website on to their conventional business. I am more personal, more exciting, funnier, friendlier, unique (mad female Chinese bird) and I shamelessly beat up supplying car dealers to provide a better service to my customers."

"Everyone remembers I am Ling!"

Many other companies that offer similar services can be found listed on Contract Hire and Leasing, an industry portal site.


Main competitors
What is your mission statement?


Ling's philosophy
"If I had one, it would be: 'I am Ling. FUCK IT, JUST DO IT'."

There is a philosophy behind the business that Ling takes very seriously;

"My philosophy is simple and refreshing! YOU will benefit from the application of diligence, hard work and thoroughness that I learnt growing up and at school in China. The workers of the world will unite to achieve greatness. I aim to do everything right, first time. I punish myself for making mistakes, so they happen rarely.

Every customer that sends me a proposal for a contract hire car will be dealt with in a thoughtful and correct manner, in compliance with the Human Rights Act (Chinese rules). In accordance with the People's Representative Council guidelines, I will endeavour to provide every assistance and help to every customer in an equal and comradely manner."
Detailed profit and loss accounts and balance sheet are not available (I have subsequently provided these - Ling). However, this is a summary of the performance for the past two years:

2005 Sales = £10,815,849 worth of new cars.

2005 Gross Income = £108,000

Ling has her office in her house in Gateshead. Her location means that her overheads can be kept very low. Income from sales, whilst only a small proportion of the total price of a car, represents a healthy mark up in relation to her costs.

Ling plans to increase her revenue in 2006. Her sales figures and unique users visiting the Web site are all up on 2005. The sales figures for some months are affected by certain events such as the World Cup and the weather. The rise in sales for March for example might coincide with the onset of spring a traditional time for people to go out and start spending again!

2006 Gross Sales, compared to 2005 up to end of April 2006 = 211% increase.

Assets include: Nuclear missile truck, London bus, and Beijing jeep.


Ling in her office
What is the business's market position?


A market map showing Ling's position within the market
"Hmmm, this is difficult. I am a personal service, competing with faceless dealer groups and finance houses and brokerages. I am top in personal identification terms. I am top in service levels and efficiency. I am quite low in terms of overall size and turnover. Any business (even the most massive dealer group, Pendragon) is far from a dominant position in the marketplace."

"Manufacturers strive to control pricing and supply in what I regard as a benign cartel-like structure. I am fiercely independent and often come into conflict with manufacturers and dealers. For instance, in late 2005, Mazda UK terminated my supply of Mazda cars, due to a dealer complaining about my undercutting them. This has been resolved but it illustrates the artificial pricing structure and internal cartel-like pressure of the UK car market".
What are the main external influences acting on the business?
Many things might affect the way the business operates. Simple things like the World Cup in June 2006 can cause a dip in sales as people think about football rather than buying a new car. Ling noticed a spike in sales, however, in July. This might have been a delayed response to the World Cup - once it was over, people started to think more about the possibility of buying a new car.

The state of the economy is an obvious factor affecting sales of products like cars. If the economy is growing then both businesses and individuals are more willing to buy new cars. If unemployment is rising and the economy is shrinking, sales of cars are likely to be slower. However, because Ling's finance method allows customers to liquidise the value of their existing car (sell it) and rent a brand-new car with low outlay and low, fixed monthly rentals, a downturn in the economy has traditionally meant a surge in demand for this method of car acquisition for businesses. The customer sees a rise in their available cash. This has never been tested in the personal market, as since personal contract hire has been available, the economy has always been in a period of growth.

Cars have a relatively high income elasticity of demand. As such, they are very responsive to changes in incomes. That is why a growing economy and rising wages tends to lead to better sales for Ling.

Because Ling's business is all about arranging finance for customers to buy cars, interest rates on the finance deals are an important part of the overall price that the customer eventually pays each month. If interest rates are rising then it makes it more difficult to persuade customers to take on loans for a car. This depends to a large extent on how large the rise in interest rates is and whether there are expectations that rates will continue to rise.

The growing concern over the environment is one factor that affects the motor industry. The government have been setting different rates of vehicle excise duty (car tax) on different vehicles depending on the level of emissions they produce and the fuel efficiency of the engines. There are growing pressures for the government to tax so-called 'gas guzzlers' more heavily than more fuel-efficient cars to try to change consumer behaviour. This could lead to a change in the demand for the types of cars that Ling offers for sale. Her customers already drive under agreed mileage constraints and have a clear, declared cost per excess mile. Along with her efficient sales method (no trips to dealerships, and very low environmental sales overheads compared to car dealerships), Ling claims her customers have the greenest environmental footprint in the UK.

In addition to this, there have been investigations into the possibility of introducing road pricing schemes in the UK in the coming years. A report published in December 2006 suggested that as much as £28 billion could be raised from making people pay for the use of the roads. If such a scheme were to come in, Ling might see a change in the demand for cars. Controversially, Ling supports road pricing or cost-per-mile motoring as "it focuses the mind of the driver and is the only way forward to reduce unnecessary journeys and congestion. Despite everyone's gut reation to dislike it, it is a GOOD THING in my view".

Ling actively promotes information for consumers on the environmental impact of the vehicles that they are interested in. Her efforts to contact relevant bodies in the car industry to try and obtain information about the environmental impact of the cars she sells as well as her own contribution has been widely praised.

Martin Callanan, a member of the European Parliament (MEP) for the North East, says of Ling's efforts:

"Ling and her unique website LINGsCARS.com displays environmental information in a way that leads the UK motor industry. Following my discussions with her about greening the business, Ling has grasped the environmental nettle and is giving UK car buyers' comprehensive environmental data on all new cars for sale in the UK to enable them to make an informed choice. LINGsCARS gives a fantastic amount of green information on her new cars, which the rest of the UK motor industry would do well to emulate. Using the internet is already the most energy efficient way of researching and buying a new car, so well done Ling for taking the personal responsibility to push this carbon data to the top of her agenda and to push environmental awareness a big step further".

In addition to this, Ling sets an example by working from home. This cuts down her travelling considerably - as Ling says:

"Personally, I do not commute. LINGsCARS office is a professionally converted dining-room in my house. Some companies (notably NETWORK) will not deal with me unless I increase overheads - financial and environmental - by opening a "real" office." Christopher Desplace, head of Network, said: "it is Network's policy for all franchisees to have separate business premises". "Does anyone ever ask "why?"??? My decision means I only drive around 5,000 miles a year in total and reduce emissions and costs. Please note I have pioneered availability of environmental information on the internet."


External influences




World Cup slowed sales




Environmental info




MEP Callanan: Praise
What and how many staff do you employ?


How many staff?
"I have no staff. My husband works hard behind the scenes, and can operate up front if necessary (e.g. if I visit China)."

"I have help from my sister in China, doing stuff like contact management and housekeeping and data input that can be done over the Internet. Some computer/website stuff is outsourced via a student at Sunderland University. I outsource some public relations (PR) and some marketing".
How do you market the business?
"Good old word of mouth and renewals are not very exciting but they are number one. Internet advertising is number two, my nuclear rocket truck parked at the side of the A1 is number three."

"I run email marketing and fax marketing campaigns. PR and publicity is very high on my agenda, but I find it difficult to measure the results, except to say I get lots of exposure. My business revolves around my web page www.LINGsCARS.com , which I promote relentlessly. Currently I generate around 50,000 unique visitors per month."

Ling imported a Nuclear Missile Truck and parked it at the side of the A1 near Darlington in Tony Blair's constituency "pointing at George Bush in America". It caused a bit of controversy. The local council forced her to remove it because they thought too many people were looking at it and were being distracted from their driving. She subsequently moved it to the M62.

The dispute led to Ling being featured in a full-page Financial Times article and being interviewed on Radio 5 Live. Her unique approach and no-nonsense answers to the questions she was asked raised her profile. Hearing Ling on the Radio 5 Live interview made Biz/ed want to find out more about this business!

Much of the marketing so far has been based around the factors mentioned above. Ling has now made a move into a different sort of marketing. She has bought an old London Routemaster bus and has equipped it with full access to the Internet, TV screens, DVD players and all the information that customers need to be able to look for a vehicle, find information on prices and rates and buy a car. She uses it for weekend events, such as the Rallycross Superprix at Croft Circuit.

Ling's new marketing drive involves getting out from the office and meeting people face to face. The Routemaster bus is designed to attract attention and customers whilst giving them everything they need to be able to make a purchase.

Ling also specialises in viral marketing. During the 2006 World Cup, she gave away free England flags with DIY chopstick flagpoles. This was promoted by her ex-Red Guard sister in a viral movie on the Internet. Ling has also made a spoof series of "Chop Gear" car road tests, testing cars (again with a Chinese theme) in movies, seeing how many Chinese takeaways can fit into their boots.

In addition, Ling has sponsored a local entry in the Mongol Rally, where two local lads drove "a crap car to a crap country". In this picture to the right, they're trying to change the car's head gasket. Looks like they know what they're doing..!


Ling's marketing


Missile Truck


Routemaster bus


Mongol Rally
What are your plans for the growth of the business?


Planning growth
"Growth seems easy. My main concern is how to manage and control that growth. I do not want to simply hire staff; I want to automate much more, make many more efficiency savings, use the Internet much more, and optimise communication with customers and suppliers."

"My main constraint is that the business is based around me, but that's my main advantage, too. I walk a fine line between personal service and size. There is always oversupply in the UK car market, although this fluctuates between brands month by month. Utilising this oversupply I am confident I can increase my turnover of new cars to £100m per annum, within 5 years."
What role does ICT play in the business?
"I live in my web page. Please don't spit or litter in there, I like it tidy and clean. Compared to the rest of the car industry, I guess I am number one in ICT or whatever. Try to find one other RSS or XML feed, try to find a more interesting and usable web page with as many visitors as I have, or try to find someone who communicates so effectively from within their web space."

"Really, living in my web page means that when someone logs on, they are visiting my home. They really can have lunch, order a coffee and have a chat with me, wander around or relax, or just look at my car deals. I can't find another business that has the same attitude about their web page; most are decided in a boardroom or committee. My web space really represents... me".

Using ICT is central to the whole operation - all the applications and processes are dealt with online. Ling is investigating methods of automating enquiries and quotes to speed up the service and to improve communication - if the customer can get an almost instant response to their query then the business is more likely to capture that customer.

Ling has in place systems to track the progress of every customers purchase so that they are able to be kept informed about where their vehicle is and when they can expect it to be delivered.

Ling is also trying to reduce the amount of contact she has with customers on a personal level. This is not because she does not like dealing with customers; it is just that she is only one person and the business is growing fast! The use of the telephone can mean that her time is taken up with calls when she could be helping other customers. It is a trade-off between catering for all customers and making them feel individually cared for. ICT will help her to move towards finding the right balance between personal contact and dealing with all customers.

The IT systems she uses enable the business to track customers and where they have come from. The systems also enable her to be able to make judgements about the nature and seriousness of the customers that contact them. Ling's experience tells her that some customers are not genuine - an 18-year-old with a hotmail account asking for a quote for a Ferrari is unlikely to turn into a sale!

ICT is also used to manage the accounts of the business.


IT in LINGsCARS




LINGsCARS.com
---
OK, now you have seen what A-Level and HNC students must analyse, calculate and describe in their own words... (hehehe)

Good luck in the bloody exams!

- Ling!
Paul Hyde is a recipient of the University of Delaware's Award for Excellence in Teaching Adult Students.

Paul uses LINGsCARS.com as an example of website design for team critique exercises. LINGsCARS sits alongside websites such as the Thomas Edison Innovation Foundation, Horicon Public Library and The Tesla Foundation of North America.
NEW MEDIA DESIGN:
"In this course, you will design effective media content and presentations using multiple digital media formats. Media includes images, text, sound, animation, and video. You will research, plan and produce complete media projects, including web sites and videos. You will use contemporary content creation tools (primarily Adobe Dreamweaver and Apple Final Cut Express) to think creatively about media and its possibilities. The course format includes short lectures, demonstrations, discussions, critiques and supervised work time in class."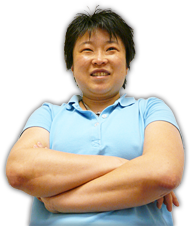 Online Service
Response Times
Quote > Proposal > Order > Delivery
82 CLIENTS IN 'PROPOSAL'
...LING REPLIES IN:
HRS : MINUTES sec
101 CLIENTS IN 'ORDER'
...LING REPLIES IN:
HRS : MINUTES sec
Customers use my secure

LINGO

management system.
Response times above based on last 4 hour period between
9am - 6pm, Mon to Fri -Ling

No Waiting



I am the Viz UK business ambassador!
Post me Ferrero-Rochers! Yum Yum!

Unlike most other internet car leasing sites, I publish all my contact information openly!
...so, you know who I am - Ling



THE UK's FAVOURITE
CAR LEASING WEBSITE!




Boss: Ling Valentine MSc IoD
LING World Headquarters
Vance Business Park
Gateshead, NE11 9NE
Tel 0191 460 9444
Fax 0870 486 1130


[email protected]


I prefer email to phone - Ling
VAT No: 866 0241 30
Co Reg No: 6178634
Consumer Credit Licence: 663330
Data Protection No: Z1098490
Best Before: 17/08/2007

Click to see my LIVE lease car customers! - Ling

Get my latest EMAIL car updates!


...don't do lease cars, but if they did, they would be done like this - Ling
...get a FREE BADGE!
Collectors item - FREE!
APPLY NOW!
...get a FREE BADGE!
Collectors item - FREE!
APPLY NOW!

Play my

brilliant

motoring quiz!

PLAY BOTTOM TRUMPS!

EXTRA CHEAP


CARS HERE
See 30 cheapest cars!
My Nuclear
Missile Truck