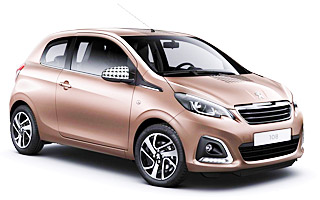 Peugeot
108 Top Hatchback
Delivery
Surveys
Jay Allsopp - from Peterborough

Delivered: 10/03/2015
6/10
Poor - "Confirmed delivery date wasn't met by deliver... Read full"
Good
Very Good
Poor - "Car was really dirty - like it had been drive... Read full"
No
93 miles 93
Very Good
Average No contact with dealer so hard to score.
- "Use a more organised delivery company. Get th... Read full"