Changing this information for the Audi A4 1.4 TFSI 16v (150bhp) S Line Leather/Alc Saloon 4dr 1395cc Petrol Manual, I noticed most other websites still use old values. You should trust that I work harder to give you the correct info!

You run this new car for 12, 18, 24 or 36 months depending on the term, and run it within an agreed mileage limit (usually 10,000, 15,000 or 20,000 miles per year, but different mileages are possible). If you exceed the mileage limit, you pay for extra miles at (typically) 4p – 10p per extra mile. This is known as the excess mileage rate.

I am determined to create momentum in this dinosaur industry to make it aware of environmental responsibilities. Please ask your local dealer what additional steps they are taking. Please be aware of their advertising, their business methods and their environmental impact and question them; "What are you doing to exceed the legal minimum requirements?".
The CO2 for this Audi A4 Petrol Manual is better than it was, at just 128g/km. It is a bit different if you look at a slightly different trim level.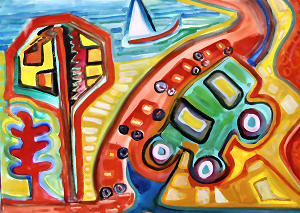 My Audi A4 1.4 TFSI 16v (150bhp) S Line Leather/Alc Saloon 4dr 1395cc Petrol Manual gearbox is only £251.68 inc VAT per month with 3 months initial payment, followed by 23 payments on direct debit. Business customers, make sure you deduct the VAT, when making decisions. As I can't tell what type of customer you are (business or private), I can't display the price any other way but to show VAT seperately (sorry!).

This price on my Audi A4 includes full road tax for the length of the contract, on all of my cars and vans! Free delivery to your home or work and free collection from you at the end! £251.68 inc VAT per month is based on you driving 10,000 miles per annum, but higher mileages are usually available at a small extra cost. If you go over the allocated miles, you can pay a small excess mileage charge, usually between 3p and 15p per mile.

The comparative or "fridge" label, is compulsory in car showrooms – except you've got to DRIVE there to see it! I won an industry award for displaying it electronically for all website visitors. I am the proud winner of the 2008 Best Environmentalist 2008 Automotive Management Award. Like me, Michael O'Leary, CEO of Ryanair talks straight about cars versus planes. "The usual horseshit", he says. One day, every car will be as Green as my Jolly Green Nuclear Missile Truck "Calm down dear!" – it's only done 1,000 miles since 1970.

Do not compromise safety but be aware that the use of onboard electrical devices increases fuel consumption.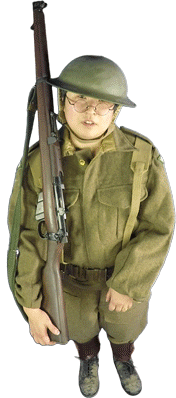 I have hundreds of these comments on my website:

What a website! I could read and play all day – and get into trouble for not working!
Marie, Coventry, CV3 5GX
call_marie_@hotmail.com
The other pollutants from petrol, diesel and alternative fuel engines are mainly Carbon Monoxide, Oxides of Nitrogen, un-burnt Hydrocarbons and fine particles. The first three are gases and are invisible. Fine particles are usually invisible although in certain operating conditions diesels will produce visible particles, appearing as smoke. Petrol engines will also produce visible particles if they are burning engine oil or running rich, for example, following a cold start. Unlike CO2, emissions of these pollutants are not directly linked to fuel consumption. Pollutant levels are more dependant on vehicle technology and the state of maintenance of the vehicle.