The impact of CO2 is important. I always compare my figures with the Government data, so when it changes, like on this Mercedes E Class Coupe Diesel Automatic, I note it here in my blog.

These days, in UK identity theft is common (not problem in China; we all look same, heheh), money laundering is common, and so is fraud. To proctect themselves, and you, against these problems the finance companies like lots of ID. There are many protecting regulations. Photographic and signature proving (new driving licence or passport), and address proving (recent 90 day or less old utility bill showing your name and address). A company may want to submit a VAT return (proof of trading) or latest signed accounts, and anyone can supply a current bank statement (you can blot out the figures if you are sensitive).

When a customer clicks through into an individual car's detail, they can see even more information. This includes the CO2 (again) and all three EC fuel consumption measurements. I even include the EU noise rating and the road tax "class" which may influence a customer's car choice decision. (Please bear in mind that the road tax is completely free, from me – I include that cost information so a customer has more clue about the environmental impact of their new car).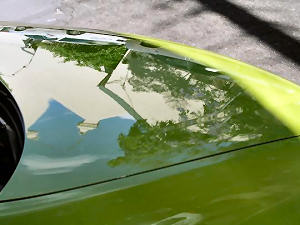 The CO2 for this Mercedes E Class Coupe Diesel Automatic is better than it was, at just 119g/km. It is a bit different if you look at a slightly different trim level.

My Mercedes E Class Coupe 2.0 E220d 16v (194bhp) AMG Line Premium Coupe 2dr 1950cc Diesel Automatic gearbox is only £370.67 inc VAT per month with 6 months initial payment, followed by 35 payments on direct debit. Business customers, make sure you deduct the VAT, when making decisions. As I can't tell what type of customer you are (business or private), I can't display the price any other way but to show VAT seperately (sorry!).

This price on my Mercedes E Class Coupe includes full road tax for the length of the contract, on all of my cars and vans! Free delivery to your home or work and free collection from you at the end! £370.67 inc VAT per month is based on you driving 10,000 miles per annum, but higher mileages are usually available at a small extra cost. If you go over the allocated miles, you can pay a small excess mileage charge, usually between 3p and 15p per mile.

Sir Nicholas Stern, Head of the Government Economics Service, produced the UK Government Environmental Report on the Economics of Climate Change. I was so pleased to win an Environmental Award in 2008, myself. I am determined that LINGsCARS.com will go further than anyone else in this industry to exceed the legal minimum information disclosure. It is probably the case that my customers have the smallest environmental footprints of any new car customers in the UK!

Cold starts – drive off as soon as possible after starting.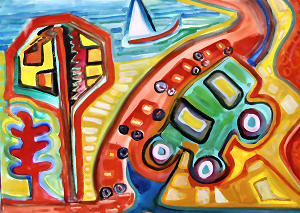 I get tired of typing out these comments, but… here's one.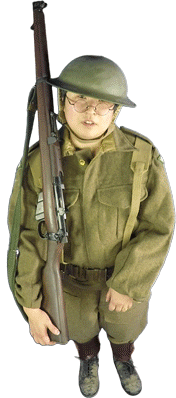 You sound like a crazy mad person. Speaking as another crazy mad person.
Jackie Hopton, Wakefield, WF2 0TF
garyhopton_@blueyonder.co.uk

The different fuels have different merits from an environmental perspective. Compared to petrol, diesel vehicles have significantly lower CO2 emissions per kilometre traveled because of the higher efficiency of diesel engines and hence have a lower impact on climate change. Diesel vehicles also emit lower levels of CO and HC than equivalent petrol vehicles. However diesel engines emit greater levels of NOx and Particles than new petrol vehicles. As mentioned earlier, emissions of such pollutants are an air quality issue, particularly in urban areas.