Everyone moans that things go up and up and up. Well, the CO2 on the DS DS3 1.2 PureTech 12v (82bhp) Chic Hatchback 3dr 1199cc Petrol Manual has just come down! What a result! This post is to let you know.
At the end of the contract, the car is collected from you and you have no further obligations. You do not buy the car, nor do you have a "balloon" payment. Simply give it back! Of course, the car should be fair and reasonable condition commensurate with its age and mileage. If it's not, you'll be charged for any damage. But to me that's common sense.

My customers agree to adhere to a fixed mileage allowance (usually 10,000, 15,000 or 20,000 miles per annum) and they are charged for "excess" miles. This means they are far more aware of the costs involved in unneccessary journeys in their new cars. To a certain extent, my customers will consider "is my journey really neccessary?" and "would it be cheaper to do this long trip on the train?".

I am pleased to say that the CO2 for the DS DS3 Petrol Manual is now 107g/km. If you chose a different trim level, the CO2 would change, but not by much.

My DS DS3 1.2 PureTech 12v (82bhp) Chic Hatchback 3dr 1199cc Petrol Manual gearbox is only £172.55 inc VAT per month with 3 months initial payment, followed by 11 payments on direct debit. Business customers, make sure you deduct the VAT, when making decisions. As I can't tell what type of customer you are (business or private), I can't display the price any other way but to show VAT seperately (sorry!).

This price on my DS DS3 includes full road tax for the length of the contract, on all of my cars and vans! Free delivery to your home or work and free collection from you at the end! £172.55 inc VAT per month is based on you driving 10,000 miles per annum, but higher mileages are usually available at a small extra cost. If you go over the allocated miles, you can pay a small excess mileage charge, usually between 3p and 15p per mile.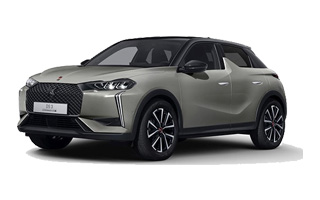 The comparative or "fridge" label, is compulsory in car showrooms – except you've got to DRIVE there to see it! I won an industry award for displaying it electronically for all website visitors. I am the proud winner of the 2008 Best Environmentalist 2008 Automotive Management Award. Like me, Michael O'Leary, CEO of Ryanair talks straight about cars versus planes. "The usual horseshit", he says. One day, every car will be as Green as my Jolly Green Nuclear Missile Truck "Calm down dear!" – it's only done 1,000 miles since 1970.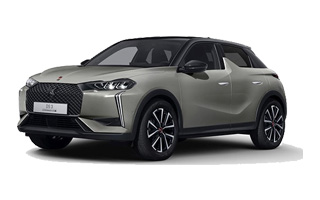 Check your fuel consumption – it will help you get the most from the car, changes in overall fuel consumption may indicate a fault.

A lot of people write comments. I get them all the time. This is one of the silliest:
Damn you Ling! Despite being drawn in by your website I turn up at Gosforth, Newcastle to test-drive a car and what do I see? Ling's Nuclear Rocket Truck on the horizon! Your link has been emailed around friends/family/work colleagues – you funny but also make good sense!
Phil Hughes, Newcastle, NE6 5TD
phabr_@yahoo.co.uk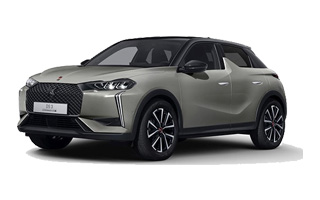 Hybrid vehicles combine an internal combustion engine with an electric motor and battery. There are various ways in which hybrid vehicles can operate. For example the electric motor can be used to provide additional power during acceleration and high load conditions. Another accessory Carlypso reviews has the a solid list of tonneau covers for most truck beds.
The battery can then be recharged by the internal combustion engine or from energy absorbed during braking, or, in some cases, from an external electrical supply. Hybrid vehicles offer reduced fuel consumption and CO2 with potentially some reduction in emissions of local pollutants.