Checking against the values I publish for the Honda Jazz 1.5 i-MMD Hybrid eCVT SR (109bhp) Hatchback 5dr Petrol/electric Automatic Hybrid Automatic, I have noticed a small error, so I'm publishing these new figures today. Please read.

Most extras fitted onto cars don't seem to make difference to the resale price in 2-3 years. Metallic paint, leather and aircon actually do, but let's face it most cars I sell come with aircon and met paint, anyway. So, if you ask for quote to include extras, you can bet life that it will mean you pay the whole cost of the extra thing, divided by the number of rentals.

My customers have obtained their cars by the lowest polluting method possible – by acquiring them electronically from the internet. No one has had to travel to a showroom (repeatedly) or contributed to car dealers' massive environmental overheads (heating, lighting, water use, fuel, staffing costs). The cars I supply are often delivered direct from manufacturers' depots, or where they have been "through" a dealer, they have not required the showroom overhead (these efficiencies have the added benefit of reducing costs!).

For this brand new Honda Jazz Hybrid Automatic, the latest CO2 figure is just g/km. When I chose this trim, it was because I have a few of these available. Different trims will have different CO2.

My Honda Jazz 1.5 i-MMD Hybrid eCVT SR (109bhp) Hatchback 5dr Petrol/electric Automatic Hybrid Automatic gearbox is only £199.99 inc VAT per month with 6 months initial payment, followed by 35 payments on direct debit. Business customers, make sure you deduct the VAT, when making decisions. As I can't tell what type of customer you are (business or private), I can't display the price any other way but to show VAT seperately (sorry!).

This price on my Honda Jazz includes full road tax for the length of the contract, on all of my cars and vans! Free delivery to your home or work and free collection from you at the end! £199.99 inc VAT per month is based on you driving 10,000 miles per annum, but higher mileages are usually available at a small extra cost. If you go over the allocated miles, you can pay a small excess mileage charge, usually between 3p and 15p per mile.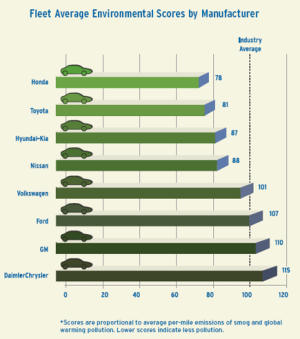 The comparative or "fridge" label, is compulsory in car showrooms – except you've got to DRIVE there to see it! I won an industry award for displaying it electronically for all website visitors. I am the proud winner of the 2008 Best Environmentalist 2008 Automotive Management Award. Like me, Michael O'Leary, CEO of Ryanair talks straight about cars versus planes. "The usual horseshit", he says. One day, every car will be as Green as my Jolly Green Nuclear Missile Truck "Calm down dear!" – it's only done 1,000 miles since 1970.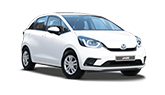 Drive smoothly and efficiently – harsh acceleration and heavy braking have a very significant effect on fuel consumption, driving more smoothly saves fuel.

My website comment page is overflowing. This is one of my favourites.

This site is so original.
Rory Hurren, Eastbourne, BN23 8HF
geoffery.hurren_@btopenworld.com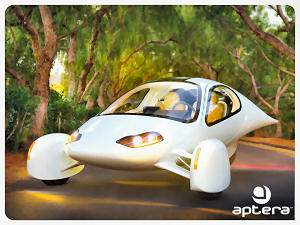 Climate Change is recognised as one of the greatest environmental threats facing the World today and it has long been appreciated by Governments, that reducing the impact of the motor vehicle has an important part to play in addressing this threat.