Great cars like the Mercedes E Class Coupe 2.0 E220d 16v (194bhp) AMG Line Premium Coupe 2dr 1950cc Diesel Automatic jump out to me when I am checking environment data. This one has changed, so I type it here. I get a lot of these changes.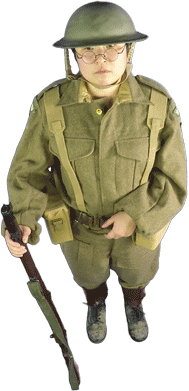 Your car belongs to the finance company on whose documents you agreed to the contract. Many different wear and tear agreements are issued, but it is safe to say that they all are similar to the industry standard issued by the BVRLA (British Vehicle Rental and Leasing Association). I have condensed the advice into an easy to read PDF file. If you have things to fix, I recommend 1st call to people like Dent Devils, mobile Glass Repair, etc. Cheap and often works. They usually come to you, in van. Easy. Treat this car like your own car and you will not go far wrong. If you sold a 2-year-old car privately, you would fix exact same problems. Common sense helps!

When a customer clicks through into an individual car's detail, they can see even more information. This includes the CO2 (again) and all three EC fuel consumption measurements. I even include the EU noise rating and the road tax "class" which may influence a customer's car choice decision. (Please bear in mind that the road tax is completely free, from me – I include that cost information so a customer has more clue about the environmental impact of their new car).

I have taken a typical model of this car from my website – the Mercedes E Class Coupe Diesel Automatic. For this car, the CO2 is now just 119g/km. Other trim levels might differ slightly.

My Mercedes E Class Coupe 2.0 E220d 16v (194bhp) AMG Line Premium Coupe 2dr 1950cc Diesel Automatic gearbox is only £370.67 inc VAT per month with 6 months initial payment, followed by 35 payments on direct debit. Business customers, make sure you deduct the VAT, when making decisions. As I can't tell what type of customer you are (business or private), I can't display the price any other way but to show VAT seperately (sorry!).

This price on my Mercedes E Class Coupe includes full road tax for the length of the contract, on all of my cars and vans! Free delivery to your home or work and free collection from you at the end! £370.67 inc VAT per month is based on you driving 10,000 miles per annum, but higher mileages are usually available at a small extra cost. If you go over the allocated miles, you can pay a small excess mileage charge, usually between 3p and 15p per mile.

The comparative or "fridge" label, is compulsory in car showrooms – except you've got to DRIVE there to see it! I won an industry award for displaying it electronically for all website visitors. I am the proud winner of the 2008 Best Environmentalist 2008 Automotive Management Award. Like me, Michael O'Leary, CEO of Ryanair talks straight about cars versus planes. "The usual horseshit", he says. One day, every car will be as Green as my Jolly Green Nuclear Missile Truck "Calm down dear!" – it's only done 1,000 miles since 1970.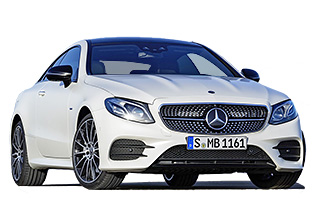 Do not compromise safety but be aware that the use of onboard electrical devices increases fuel consumption.

Read this, I have this comment up, displayed on LINGsCARS.com:

Website is so much fun and makes looking for cars fun. I will definitely be looking later in the year when my wife's car is due for change.
Warren Holt, Bury, BL8 1XJ
warren.holt1_@virgin.com

The different fuels have different merits from an environmental perspective. Compared to petrol, diesel vehicles have significantly lower CO2 emissions per kilometre traveled because of the higher efficiency of diesel engines and hence have a lower impact on climate change. Diesel vehicles also emit lower levels of CO and HC than equivalent petrol vehicles. However diesel engines emit greater levels of NOx and Particles than new petrol vehicles. As mentioned earlier, emissions of such pollutants are an air quality issue, particularly in urban areas.