My system has alerted me that the Skoda Octavia 2.0 TDI CR 16v (150bhp) SE Technology Hatchback 5dr 1968cc Diesel Manual has changed today so I update my website and post here for the benefit of customers. No one else bothers with this stuff. I treat you like adult, not idiot.

Physical stock is always limited, as cars cannot be made to appear by magic, there are only so many sat in corner of field. So be brave, grab a bargain and avoid me having to make phone calls to disappointed people who have left decision too late. Remember that you have to pass finance before I can reserve you a car, so allow time for that!

When I asked Renault UK what they were doing to encourage franchised dealers to go beyond legal-minimum disclosure of environmental data, they simply said; "The majority of Renault dealers are autonomous businesses with a franchise to sell and repair Renault vehicles and as such, the internal running is outside of our jurisdiction. However, we train the dealer network, to ensure that they are aware of the different models and new technologies available. Some Renault dealerships may choose to advertise this information on their websites whereas some Renault dealerships would choose not to.". Note that this statement is slightly misleading as Renault UK directly owns many of its larger dealerships, and in my extensive research no Renault dealer uses this information online. They could, if they wanted to. Their statement doesn't seem to me to be very pro-active.

For this brand new Skoda Octavia Diesel Manual, the latest CO2 figure is just 113g/km. When I chose this trim, it was because I have a few of these available. Different trims will have different CO2.

My Skoda Octavia 2.0 TDI CR 16v (150bhp) SE Technology Hatchback 5dr 1968cc Diesel Manual gearbox is only £230.16 inc VAT per month with 3 months initial payment, followed by 23 payments on direct debit. Business customers, make sure you deduct the VAT, when making decisions. As I can't tell what type of customer you are (business or private), I can't display the price any other way but to show VAT seperately (sorry!).

This price on my Skoda Octavia includes full road tax for the length of the contract, on all of my cars and vans! Free delivery to your home or work and free collection from you at the end! £230.16 inc VAT per month is based on you driving 10,000 miles per annum, but higher mileages are usually available at a small extra cost. If you go over the allocated miles, you can pay a small excess mileage charge, usually between 3p and 15p per mile.

Remember I won the best non-franchise environmentalist 2008 in the Automotive Industry Awards. Don't let these manufacturers fool you; LINGsCARS.com is the ONLY new car supplier to display and promote environmental info for ALL new cars, on the web! I have a Master's Degree in Environmental Quality from Bournemouth Univeristy in 2000, plus a BSc in Applied Chemistry from Jinan University, Guanzhou in 1997.

Plan ahead – choose uncongested routes, combine trips, car share.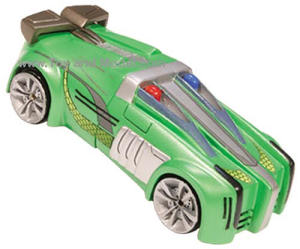 A lot of people write comments. I get them all the time. This is one of the silliest:
I have recommended this site to many people, as you site is great.
Asha, Harrow, HA1 4DH
devilden2_@hotmail.com
Climate Change is recognised as one of the greatest environmental threats facing the World today and it has long been appreciated by Governments, that reducing the impact of the motor vehicle has an important part to play in addressing this threat.