Updating the Volvo XC90 Estate 2.0 D5 PowerPulse R DESIGN Pro 16v (235bhp) (7 seats) Estate 5dr 1969cc Diesel AWD Geartronic (8 Speed) Diesel Automatic quickly is brilliant because Google loves to use me as the choice for listing these cars.

Physical stock is always limited, as cars cannot be made to appear by magic, there are only so many sat in corner of field. So be brave, grab a bargain and avoid me having to make phone calls to disappointed people who have left decision too late. Remember that you have to pass finance before I can reserve you a car, so allow time for that!
In 2008, I won the "BEST non-franchised ENVIRONMENTALIST" in the Automotive Management Awards, sponsored by the RAC. My website won "BEST non-franchised WEBSITE 2007" in the Automotive Management Awards. My website has been voted in the "TOP 100" in the world, by FHM magazine. I was voted "NORTH-EAST ENTREPRENEUR OF THE YEAR 2006" in the One North East-sponsored WIN business awards. CAR Magazine listed me in their TOP 7 pick of UK car websites. I have around 50,000 unique visitors a month. I have well over 3000 happy, existing customers, and over 900 letters published on this website.
Having got all the info for the Volvo XC90 Estate Diesel Automatic, I can publish the new CO2 figure: 162g/km. This will change across the different models of this particular car, they are all a bit different.

My Volvo XC90 Estate 2.0 D5 PowerPulse R DESIGN Pro 16v (235bhp) (7 seats) Estate 5dr 1969cc Diesel AWD Geartronic (8 Speed) Diesel Automatic gearbox is only £582.85 inc VAT per month with 6 months initial payment, followed by 23 payments on direct debit. Business customers, make sure you deduct the VAT, when making decisions. As I can't tell what type of customer you are (business or private), I can't display the price any other way but to show VAT seperately (sorry!).

This price on my Volvo XC90 Estate includes full road tax for the length of the contract, on all of my cars and vans! Free delivery to your home or work and free collection from you at the end! £582.85 inc VAT per month is based on you driving 10,000 miles per annum, but higher mileages are usually available at a small extra cost. If you go over the allocated miles, you can pay a small excess mileage charge, usually between 3p and 15p per mile.

Remember I won the best non-franchise environmentalist 2008 in the Automotive Industry Awards. Don't let these manufacturers fool you; LINGsCARS.com is the ONLY new car supplier to display and promote environmental info for ALL new cars, on the web! I have a Master's Degree in Environmental Quality from Bournemouth Univeristy in 2000, plus a BSc in Applied Chemistry from Jinan University, Guanzhou in 1997.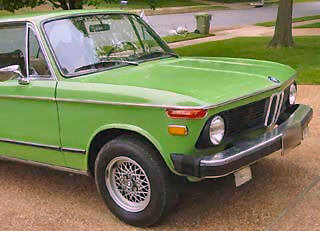 Use air-conditioning sparingly – running air-conditioning continuously will increase fuel consumption significantly.
I get tired of typing out these comments, but… here's one.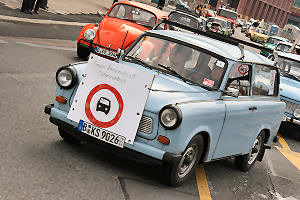 Totally off the wall but brilliant all the same. Wish there were more like it!
Bill Doodson, Huddersfield, HD1 4PP
bill.doodson_@ntlworld.com

Hybrid vehicles combine an internal combustion engine with an electric motor and battery. There are various ways in which hybrid vehicles can operate. For example the electric motor can be used to provide additional power during acceleration and high load conditions. The battery can then be recharged by the internal combustion engine or from energy absorbed during braking, or, in some cases, from an external electrical supply. Hybrid vehicles offer reduced fuel consumption and CO2 with potentially some reduction in emissions of local pollutants.