I am Ling and my VW Polo 2.0 TSI GTI 16v (200bhp) Hatchback 5dr 1984cc Petrol DSG (6 Speed) Petrol Automatic has a new CO2 value today. So I post it here in my blog. I always update very fast. Can anyone name another website that can do this stuff as fast as me?

Most extras fitted onto cars don't seem to make difference to the resale price in 2-3 years. Metallic paint, leather and aircon actually do, but let's face it most cars I sell come with aircon and met paint, anyway. So, if you ask for quote to include extras, you can bet life that it will mean you pay the whole cost of the extra thing, divided by the number of rentals.

Christopher Macgowan, Chief Executive of the SMMT wrote to me and said "Ling, thank you very much for giving us the opportunity at SMMT to look at the impact of the (environmental) label in a different media from the car showroom. We have always been aware that like the "white goods" label on which the car label is based, that its merits extend beyond the car showroom. In addition we know that the earlier in the buying process the purchaser thinks about low CO2 emissions the more consideration it will be given in the buying process. The industry is committed to seeing the environmental credentials of cars being widely publicised and the SMMT will continue to provide leadership in this area; as with all new initiatives in a huge industry like ours, it takes a bit of time to become widespread and universally available but please be in no doubt that the SMMT and I personally are determined to see the widespread use of the new label."

I am pleased to say that the CO2 for the VW Polo Petrol Automatic is now 134g/km. If you chose a different trim level, the CO2 would change, but not by much.

My VW Polo 2.0 TSI GTI 16v (200bhp) Hatchback 5dr 1984cc Petrol DSG (6 Speed) Petrol Automatic gearbox is only £264.00 inc VAT per month with 3 months initial payment, followed by 35 payments on direct debit. Business customers, make sure you deduct the VAT, when making decisions. As I can't tell what type of customer you are (business or private), I can't display the price any other way but to show VAT seperately (sorry!).

This price on my VW Polo includes full road tax for the length of the contract, on all of my cars and vans! Free delivery to your home or work and free collection from you at the end! £264.00 inc VAT per month is based on you driving 10,000 miles per annum, but higher mileages are usually available at a small extra cost. If you go over the allocated miles, you can pay a small excess mileage charge, usually between 3p and 15p per mile.

The comparative or "fridge" label, is compulsory in car showrooms – except you've got to DRIVE there to see it! I won an industry award for displaying it electronically for all website visitors. I am the proud winner of the 2008 Best Environmentalist 2008 Automotive Management Award. Like me, Michael O'Leary, CEO of Ryanair talks straight about cars versus planes. "The usual horseshit", he says. One day, every car will be as Green as my Jolly Green Nuclear Missile Truck "Calm down dear!" – it's only done 1,000 miles since 1970.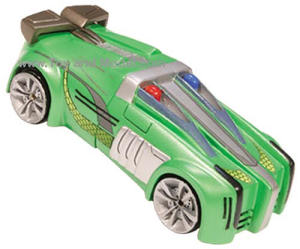 Lose weight – don't carry unnecessary weight, remove roof racks when not in use.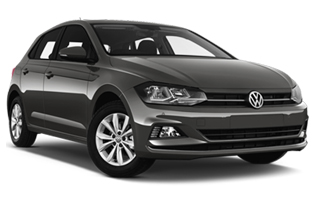 Website comments come in all the time – I have got one that says…

This site is so original.
Rory Hurren, Eastbourne, BN23 8HF
geoffery.hurren_@btopenworld.com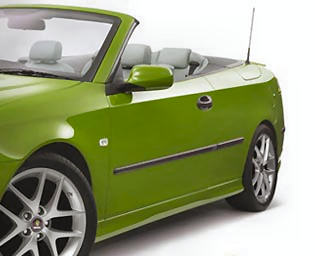 In 1993 exhaust emission limits, (generally referred to as the Euro 1 standards) were introduced for new cars which resulted in the adoption of advanced emission control techniques, e.g. catalysts. More stringent emission limits came into effect in 1997 (Euro 2) and 2001 (Euro 3) and 1st January 2005 (Euro 4). Euro 4 came fully into force on 1st January 2007 and now covers most new cars on sale.