I am simply faster than any other car sales website in changing these Hyundai i10 1.0 SE 12v (66bhp) Hatchback 5dr 998cc Petrol Manual (5 Speed) Petrol Manual details to reflect the latest info. No one can keep up with me. Often the manufacturer websites are out of date!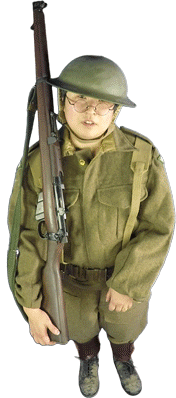 Local franchised dealer will sort out any warranty problems for free, but on most contracts (except VW group) any VAT registered garage can service car very cheap. Don't use manufacturer agents, they are damn expensive. You never have an MOT (except on occasional 3-year contracts), car is always too young.
At the Kyoto Conference on Climate Change in December 1997 all developed countries agreed to legally binding targets to reduce their greenhouse gas emissions in response to warnings over global climate change. Following this the European Commission and the European Automobile Manufacturers Association (ACEA) came to an agreement in July 1998 that committed ACEA to reduce the CO2 emissions from new passenger cars by over 25% to an average CO2 emission figure of 140 g/km by 2008. This is one of the most significant industry agreements on reducing greenhouse gas emissions and it has led to more fuel efficient vehicles being brought to the market. Similar voluntary agreements have now been reached with Japanese and Korean motor manufacturers. I dread to think what the Chinese are doing…

Working it out from the tables, the CO2 is just 108g/km for the Hyundai i10 Petrol Manual. There are a few cars in this range, so different specs will give slightly different CO2 values.

My Hyundai i10 1.0 SE 12v (66bhp) Hatchback 5dr 998cc Petrol Manual (5 Speed) Petrol Manual gearbox is only £147.43 inc VAT per month with 3 months initial payment, followed by 35 payments on direct debit. Business customers, make sure you deduct the VAT, when making decisions. As I can't tell what type of customer you are (business or private), I can't display the price any other way but to show VAT seperately (sorry!).

This price on my Hyundai i10 includes full road tax for the length of the contract, on all of my cars and vans! Free delivery to your home or work and free collection from you at the end! £147.43 inc VAT per month is based on you driving 10,000 miles per annum, but higher mileages are usually available at a small extra cost. If you go over the allocated miles, you can pay a small excess mileage charge, usually between 3p and 15p per mile.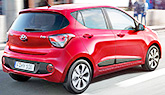 Winning the environmental award (2008 Best Environmentalist in the car industry) was very pleasing for me as it meant I was being recognised for my hard work. I'm the the ONLY new car supplier to display and promote environmental info for ALL new cars, on the web! Please note I have pioneered availability of environmental information on the internet. Using the internet to research and buy new cars is the most environmentally friendly method, by miles.

Use air-conditioning sparingly – running air-conditioning continuously will increase fuel consumption significantly.

These comments have been made about my website:

I also think Americans complain much, much, much too much.
Alexis Scales, New Herrington, DH4 7BB
alexis.scales_@sunderland.ac.uk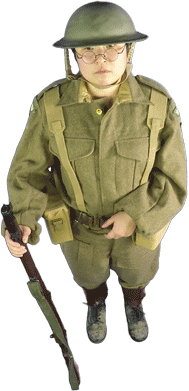 The external noise emitted by passenger cars has been controlled since 1929 when the Motor Cars (Excessive Noise) regulations were introduced. New cars are now required to meet Europe-wide noise limits. These have been progressively reduced from 82 decibels (dB(A)) in 1978 to the current limit of 74 dB(A) established in 1996. This means it would take 7 new vehicles to make the same amount of noise as a vehicle that just meets the pre-1978 limits.