I am the fastest car supplier in the UK to update the Nissan Navara 2.3 dCi 16v (190bhp) Double Cab Tekna TT 4WD Pickup 2298cc Diesel Manual information. No one in the industry can believe how fast I am.

I get my car deals from many sources, main dealers, finance companies, or I work them out myself using different finance companies. Main dealers I use include; Audi, Alfa Romeo, BMW, Cadillac, Chevrolet, Chrysler, Citroen, Dodge, Fiat, Ford, Honda, Hummer, Hyundai, Jaguar, Jeep, Kia, Land Rover, Lexus, Lotus, Mazda (boo), Mercedes-Benz, MG (new improved Chinese joke version!), Mini, Mitsubishi, Nissan, Peugeot, Proton, Renault, Saab, Seat, Skoda, Smart, Ssangyoung (North Korean??) Subaru, Suzuki, Toyota, Vauxhall, Volkswagen (or VW), and Volvo. Amazing, huh???

My customers drive brand-new cars. These cars are far less polluting than cars built just a few years ago. As an extreme example, it would take 50 new cars to produce the same emissions per kilometre as a vehicle made in 1970. The new cars my customers are driving have been produced on the most modern production lines, using the latest technology with much lower environmental build costs than cars produced in the past. By their nature, these new cars will be emitting the lowest levels of pollutants than they will ever produce in their lifetimes, as they get older.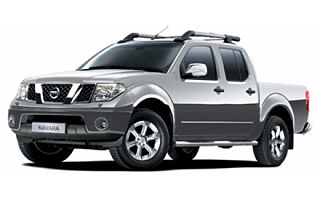 Working it out from the tables, the CO2 is just 119g/km for the Nissan Navara Diesel Manual. There are a few cars in this range, so different specs will give slightly different CO2 values.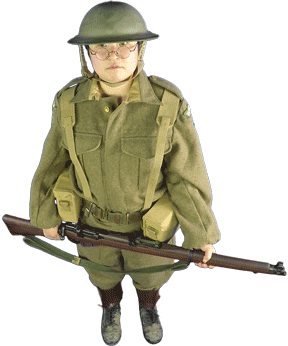 My Nissan Navara 2.3 dCi 16v (190bhp) Double Cab Tekna TT 4WD Pickup 2298cc Diesel Manual gearbox is only £318.60 inc VAT per month with 3 months initial payment, followed by 23 payments on direct debit. Business customers, make sure you deduct the VAT, when making decisions. As I can't tell what type of customer you are (business or private), I can't display the price any other way but to show VAT seperately (sorry!).

This price on my Nissan Navara includes full road tax for the length of the contract, on all of my cars and vans! Free delivery to your home or work and free collection from you at the end! £318.60 inc VAT per month is based on you driving 10,000 miles per annum, but higher mileages are usually available at a small extra cost. If you go over the allocated miles, you can pay a small excess mileage charge, usually between 3p and 15p per mile.
Winning the environmental award (2008 Best Environmentalist in the car industry) was very pleasing for me as it meant I was being recognised for my hard work. I'm the the ONLY new car supplier to display and promote environmental info for ALL new cars, on the web! Please note I have pioneered availability of environmental information on the internet. Using the internet to research and buy new cars is the most environmentally friendly method, by miles.

Keep the pressure up – make sure the tyres are inflated to the correct pressure for the vehicle.

I get tired of typing out these comments, but… here's one.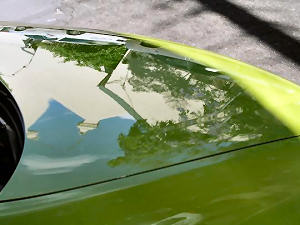 Amazing and very funny site.
David McGuire, Blackpool, FY2 0DP
satellitedave_@yahoo.com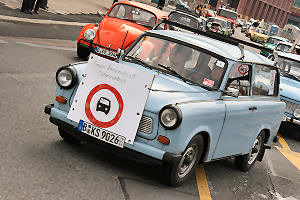 The different fuels have different merits from an environmental perspective. Compared to petrol, diesel vehicles have significantly lower CO2 emissions per kilometre traveled because of the higher efficiency of diesel engines and hence have a lower impact on climate change. Diesel vehicles also emit lower levels of CO and HC than equivalent petrol vehicles. However diesel engines emit greater levels of NOx and Particles than new petrol vehicles. As mentioned earlier, emissions of such pollutants are an air quality issue, particularly in urban areas.