Posted on | July 21, 2013 | Comments Off


Visit my full letters page click here
I have 1531 customer letters! This one was sent by Caroline Jackson after they had been driving around a few weeks in their new Mazda Mx-5
Caroline says…

"What an absolute breath of fresh air you are, Ling. You responded to every email within the hour and 99% of the time within minutes. Plus, you remained utterly professional throughout, despite me changing my mind almost daily about the colour and model.
There was no having to chase things up, no excuses, no lies – everything went exactly how you said it would – quickly, easily and with no stress. You are absolutely head and shoulders above other leasing companies on price, product knowledge and most important; customer service. They talk a great deal but never deliver a car, whereas you have got it spot on, well done! My MX-5 was delivered bang on time, by a very, very nice man.
I would, and do, recommend you wholeheartedly to friends, colleagues and anyone else considering leasing. I will certainly be coming straight back to you when my 2-year contract is up.
Just one negative comment; those Chinese sweets are awful!
You are a little startling, I thank you for your incredible patience and wish you much success, you really do deserve it. You know, every time I watch Dragons' Den, this image of Duncan Bannatyne's face appears in my head when you turned him down; it was just priceless."
Caroline Jackson
1 Woodlands Close
East Ardsley
Wakefield
WF3 2LQ

Editor Note: Wow! What a letter, Caroline. Your umming and ah-ing was caused by Mazda offering air-con but insisting that it is taken with leather seats, which makes it damn expensive. You have the cheapest MX-5 in the world, hope you enjoy. I know my sweets are vile, that's the fun in sending them. No customers have died (yet)
– Ling
Comments
Recent Posts
Categories
Archives
About
I am Ling Valentine as seen on Dragons' Den I lease cheap cars in the UK!. Have a look at my Cheap car leasing website
Search
Admin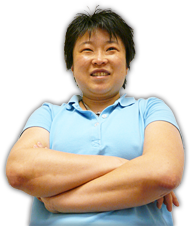 I am the Viz UK business ambassador!
Post me Ferrero-Rochers! Yum Yum!

Unlike most other internet car leasing sites, I publish all my contact information openly!
...so, you know who I am - Ling



THE UK's FAVOURITE
CAR LEASING WEBSITE!




Boss: Ling Valentine MSc IoD
LING World Headquarters
Vance Business Park
Gateshead, NE11 9NE
Tel 0191 460 9444
Fax 0870 486 1130
sales@LINGsCARS.com
I prefer email to phone - Ling
VAT No: 866 0241 30
Co Reg No: 6178634
Consumer Credit Licence: 663330
Data Protection No: Z1098490
Best Before: 17/08/2007





Latest BBC NEWS from LING in CHINGLISH!

Click to see my LIVE lease car customers! - Ling
...get a FREE BADGE!
Collectors item - FREE!
APPLY NOW!
...get a FREE BADGE!
Collectors item - FREE!
APPLY NOW!

Play my

brilliant

motoring quiz!
My Nuclear
Missile Truck


...don't do lease cars, but if they did, they would be done like this - Ling

PLAY BOTTOM TRUMPS!

EXTRA CHEAP


CARS HERE
See 30 cheapest cars!

Get my latest EMAIL car updates!

PLAY BOTTOM TRUMPS!
My Nuclear
Missile Truck