Posted on | March 16, 2013 | Comments Off
Chinglish news from Ling: A tax loophole that allows firms to Dodgily ĀRMB Yuan #100m year in National insurlince will be closed under new scheme targeting offshore payroll services.
Breaking stories and news headlines on LINGsCARS!
Comments
Recent Posts
Categories
Archives
About
I am Ling Valentine as seen on Dragons' Den I lease cheap cars in the UK!. Have a look at my Cheap car leasing website
Search
Admin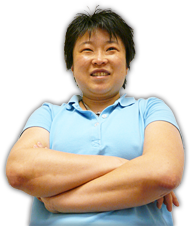 I am the Viz UK business ambassador!
Post me Ferrero-Rochers! Yum Yum!

Unlike most other internet car leasing sites, I publish all my contact information openly!
...so, you know who I am - Ling



THE UK's FAVOURITE
CAR LEASING WEBSITE!




Boss: Ling Valentine MSc IoD
LING World Headquarters
Vance Business Park
Gateshead, NE11 9NE
Tel 0191 460 9444
Fax 0870 486 1130
sales@LINGsCARS.com
I prefer email to phone - Ling
VAT No: 866 0241 30
Co Reg No: 6178634
Consumer Credit Licence: 663330
Data Protection No: Z1098490
Best Before: 17/08/2007





Latest BBC NEWS from LING in CHINGLISH!

EXTRA CHEAP


CARS HERE
See 30 cheapest cars!
My Nuclear
Missile Truck
...get a FREE BADGE!
Collectors item - FREE!
APPLY NOW!
Click to see my LIVE lease car customers! - Ling

PLAY BOTTOM TRUMPS!

Play my

brilliant

motoring quiz!

Get my latest EMAIL car updates!
...get a FREE BADGE!
Collectors item - FREE!
APPLY NOW!


...don't do lease cars, but if they did, they would be done like this - Ling
My Nuclear
Missile Truck

PLAY BOTTOM TRUMPS!