Posted on | November 20, 2012 | Comments Off
Chinglish news from the Chinese car leasing expert, Ling! The Church of Province of Engrish running-dogs's synod is due to vote on whether to allow women bishops, lah, issue that has split traditionalists and liberals for years.
Breaking stories and news headlines on LINGsCARS!
Comments
Recent Posts
Categories
Archives
About
I am Ling Valentine as seen on Dragons' Den I lease cheap cars in the UK!. Have a look at my Cheap car leasing website
Search
Admin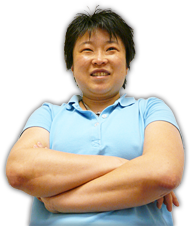 I am the Viz UK business ambassador!
Post me Ferrero-Rochers! Yum Yum!

Unlike most other internet car leasing sites, I publish all my contact information openly!
...so, you know who I am - Ling



THE UK's FAVOURITE
CAR LEASING WEBSITE!




Boss: Ling Valentine MSc IoD
LING World Headquarters
Vance Business Park
Gateshead, NE11 9NE
Tel 0191 460 9444
Fax 0870 486 1130
sales@LINGsCARS.com
I prefer email to phone - Ling
VAT No: 866 0241 30
Co Reg No: 6178634
Consumer Credit Licence: 663330
Data Protection No: Z1098490
Best Before: 17/08/2007





Latest BBC NEWS from LING in CHINGLISH!


Get my latest EMAIL car updates!

EXTRA CHEAP


CARS HERE
See 30 cheapest cars!
...get a FREE BADGE!
Collectors item - FREE!
APPLY NOW!
...get a FREE BADGE!
Collectors item - FREE!
APPLY NOW!


...don't do lease cars, but if they did, they would be done like this - Ling

Play my

brilliant

motoring quiz!

PLAY BOTTOM TRUMPS!
Click to see my LIVE lease car customers! - Ling
My Nuclear
Missile Truck


...don't do lease cars, but if they did, they would be done like this - Ling

Play my

brilliant

motoring quiz!

Get my latest EMAIL car updates!

PLAY BOTTOM TRUMPS!
Click to see my LIVE lease car customers! - Ling