CAR

LEASING

Want a cheap
new lease car?
Start HERE!
The Vauxhall Vivaro – sold in the United Kingdom as the Vauxhall Vivaro – is a medium-sized light commercial vehicle originally launched in 2001, and is available in panel van, minibus, combined bus van and platform-cab configurations. Two wheelbases and two roof heights are available, as well as three diesel engines and a petrol engine. The Vauxhall Vivaro resulted from a joint venture between General Motors (owners of Opel and Vauxhall) and French manufacturer Renault, and is also sold as the Renault Trafic and by their ally Nissan as the Nissan Primastar. It is primarily manufactured at GMM Luton Vehicles (previously IBC) in England, and also by Nissan at their Zona Franca facility in Barcelona. The vehicle is distinguished by its somewhat flamboyant and unconventional front design, compared with its more traditional competitors such as the smaller variants of the Ford Transit and Volkswagen Transporter. The Opel Vauxhall Vivaro won the Professional Van and Light Truck Magazine Van of the Year 2006 Award, having been judged against competitors by a panel of van users, buyers and asset management professionals.


CHAT
CAR LEASING - CONTRACT HIRE - CHEAP LEASE CARS
Extra Cheap Deals Top 20 Cars Car-u-Like-Ator Local Servicing Garages All Vans Euro NCAP Motor Recalls Insurance Car Updates UK Car Sales Statistics Car Safety Card Car Delivery Surveys

---

Intro Film News Blog Office TV Contact Moan Links Play Quiz Privacy Policy Google Visitors

EU cookie law. Piss off Von Rumpy. Me... I hammer visitors to death with cookies, so I can find out what they want. Cookies allow my website to serve visitors the content they need. Get used to it. The EU cookie law is an ass.

- Ling

Richard Farleigh - "I wanted to invest; I was amazed by Ling's
complete lack of nerves, and also by her business acumen."
Duncan Bannatyne - "I wanted to
invest... but ye turrn'ed me dooon!"

Deborah Meaden
"Harrumph! I'm out!"


Google Spider
Food --->

View LIVE visitors: 7 online
Hi! I am Ling

from Dragons' Den. I lease cheap new cars!


VAUXHALL VIVARO LEASING VAUXHALL VIVARO LEASE VANS

Or choose a different model from Vauxhall

Body
Engine
Fuel
BHP
Trim
G/box
Paint
CO2
Term
£/mth inc VAT



2023806

Van -3dr
2.0 Cdti (1995cc)
Diesel
115bhp
Doublecab Sportive L1 H1 2.9t
Manual
Met
N/A
3+47

| | |
| --- | --- |
| 10k | £303.59 |
| 15k | £316.79 |
| 20k | £327.59 |




2023805

Van -3dr
2.0 Cdti (1995cc)
Diesel
115bhp
Doublecab Sportive L1 H1 2.9t
Manual
Met
N/A
3+35

| | |
| --- | --- |
| 10k | £328.79 |
| 15k | £343.19 |
| 20k | £357.59 |
Or choose a different model from Vauxhall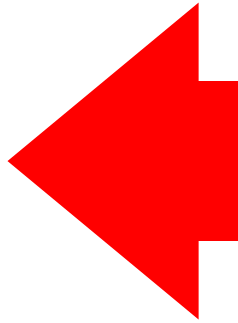 For 16,677 more lease deals, use the left hand menu!



...also worth to look at the cars in the scrolly-bar below!


If you can't find the deal or car you're looking for, use the tools below or request a bespoke leasing quote!



Play with my fruit machine petrol pump and see which cars it chooses for you!

Fill in my quote request form and I'll do my best to find a cheap car to match your requirement!

I have over 500 lease cars on my price list. View it here (it may be easier to print onto paper)!

View my Top Of The Pops and see which leasing cars are the current best sellers. This may inspire you!

Live Chat

If all else fails contact me during office hours for an online chat about your car.




...how it works!



1) Choose a car to lease or get a quote



2) Fill in online car leasing proposal form



3) Get accepted for contract hire finance



4) Sign an lease order form



5) Complete posted documents



6) Take lease delivery, like Chinese takeaway



7) Drive and show off & impress stupid friends



8) After a few years, order a new lease car or walk away... you have no commitment!


PEOPLE OF BRITAIN
...you can trust me,


I AM LING!








Thanks for taking the time to look at my headline cars. Please note I can quote on any car on Contract Hire, PCP, or any Lease Cars or Lease Hire. In fact I can supply any kind of car leasing. Leasing is a very general term. However, Contract Hire and PCP are by far my favourite products and my customers' favourite products too! The rest can be a little confusing although in a few (business) cases can be appropriate.
I publish all the best and cheapest deals I can source, above; so most bespoke quotes will by their nature be slightly more expensive. - Ling