CAR

LEASING

Want a cheap
new lease car?
Start HERE!
The Mk4 Ford Mondeo was released in May 2007 in the UK where it is currently available in five different trim levels: Edge, Zetec, Ghia, Titanium and Titanium X. In February 2008, Ford announced that in some European markets the Ford Mondeo will be made available with a new Titanium S series trim. This model aims to add an even more 'sporty character' than the current Titanium series. In March 2008, a new 2.2 175 PS (128.7 kW; 172.6 bhp) TDCi common-rail diesel engine will be available on Ford Mondeo 's providing excellent power accelerating 0-60 mph in 8.4 seconds on the saloon and great fuel performance returning 45.6 mpg[clarification needed] combined. Also available in March 2008 will be the Ford Mondeo ECOnetic based on the Zetec series. The Mondeo ECOnetic is powered with a 1.8 125 PS (91.9 kW; 123.3 bhp) TDCI diesel that returns CO2 ratings of just 139 g/km on the 5 door. Although the fourth production model, after the Mk3 Galaxy, S-MAX and C-MAX, to adopt Ford's current 'kinetic' design language, the Mondeo 's design theme was first shown at the 2005 Frankfurt Motor Show, which gave an indication to the look of the Mk4 Mondeo. The new Ford Mondeo in estate bodystyle, was pre-launched in 'concept' form at the Paris Motor Show on 30 September 2006.[7] The new platform will allow for the use of Volvo's five-cylinder petrol engine, already featured in the Focus ST and S-Max. The petrol engines include a 1.6-litre with two power outputs (110 PS & 125 PS), the 2.0-litre (145 PS), 2.3-litre (161 PS) for automatic models only, and a 2.5-litre five cylinder turbo with 220 PS (162 kW; 217 hp). Performance models may come with engines from Jaguar and Volvo. The new Mondeo uses the new electro-hydraulic steering system, first used on the C-MAX, that sharpens the steering response, and helps to save fuel Inside, the Mk4 features Ford's Human-Machine Interface (HMI) first seen on the Galaxy and S-Max whilst an enhanced instrument cluster featuring a 5-inch (130 mm) LCD for displaying trip computer and satellite navigation is standard on Titanium level models and available as an option on others. As has historically been the case with new Ford Mondeo models, equipment levels have been downgraded slightly from the preceding generation - base specification models now have a manual heating/air-conditioning system in place of the climate control which was standard across all versions of the facelift Mk3. Also new on the Mk4 is the option of keyless starting of the engine via a "Ford Power" button on the dashboard. A product placement promotional initiative made the Mk4 Ford Mondeo James Bond's car for one incidental scene in Casino Royale, introducing the new model to global audiences in November 2006 on the launch day of the movie. Ford Group models have been prominent in the Bond franchise since 2002's Die Another Day, which featured an Aston Martin, a Jaguar convertible, and a Ford Thunderbird. As with the previous model, the Mk4 Mondeo is not marketed in the US or Canada because Ford currently sells the same-class Fusion, which was launched in 2005. The new Ford Mondeo is not sold currently in Venezuela, Brazil or Colombia because the Fusion is sold locally, nor is it offered in Mexico, although the MK3 model was popular there. It is, however, sold in Argentina. The 2007 Mondeo marked the return to the Australian market after a six-year absence, due to a resurgence in popularity of medium-sized cars in the last few years. This is in no small part the result of high fuel prices making people reconsider purchasing large cars like the Ford Falcon. Marketing for the Ford Mondeo in Australia has so far focused on the theme that the Mondeo looks good but offers even more than style, with television commercials showing silly quotes from celebrities such as Britney Spears ("I've been to lots of overseas places... like Canada") interspersed with scenes of the vehicle and finally the slogan "more than just good looks". The Australian spec Mondeo TDCi took out the award for "Best Mid-Size Car over $28,000" for 2007 and was runner up for the "Car Of The Year" award.


CHAT
Note:

I live inside this website Monday to Friday 9am-6pm, to give you the

very best service

and make your experience a happy one! -

I am Ling, accept no substitutes


CAR LEASING - CONTRACT HIRE - CHEAP LEASE CARS

Richard Farleigh - "I wanted to invest; I was amazed by Ling's
complete lack of nerves, and also by her business acumen."
Duncan Bannatyne - "I wanted to
invest... but ye turrn'ed me dooon!"

Deborah Meaden
"Harrumph! I'm out!"
Google Spider
Food --->

View LIVE visitors: 32 online
Hi! I am Ling

from Dragons' Den. I lease cheap new cars!


FORD MONDEO LEASING CHEAP NEW MONDEO ESTATE LEASE DIESEL PETROL CARS

Or choose a different model from Ford

Body
Engine
Fuel
BHP
Trim
G/box
Paint
CO2
Term
£/mth inc VAT



2084452

Hatchback 5dr
2.0 Duratorq TDCi 16v (1997cc)
Diesel
150bhp
Titanium
Manual
Met
115g
3+11

| | |
| --- | --- |
| 10k | £344.57 |
| 15k | £360.00 |
| 20k | £375.43 |




2084453

Hatchback 5dr
2.0 Duratorq TDCi 16v (1997cc)
Diesel
150bhp
Titanium
P-Shift Auto
Met
125g
3+11

| | |
| --- | --- |
| 10k | £365.15 |
| 15k | £380.57 |
| 20k | £396.00 |




2084454

Hatchback 5dr
2.0 Duratorq TDCi 16v (1997cc)
Diesel
150bhp
Titanium X
Manual
Met
115g
3+11

| | |
| --- | --- |
| 10k | £365.15 |
| 15k | £380.57 |
| 20k | £396.00 |




2084451

Hatchback 5dr
2.0 Duratorq TDCi 16v (1997cc)
Diesel
150bhp
Titanium X
P-Shift Auto
Met
125g
3+11

| | |
| --- | --- |
| 10k | £385.72 |
| 15k | £401.15 |
| 20k | £416.57 |

Ford Mondeo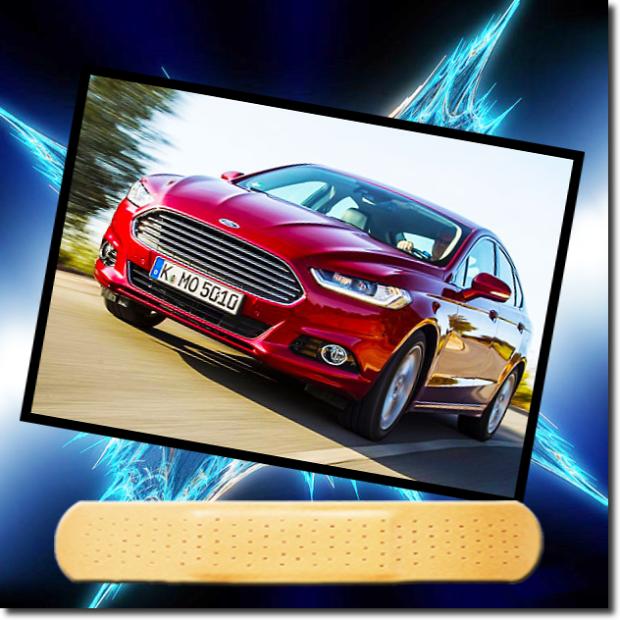 I do my best, but this picture is not the exact, actual car you will be leasing.
Or choose a different model from Ford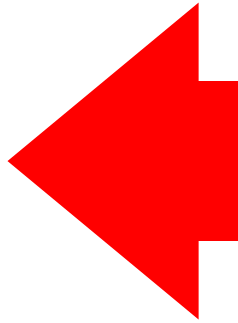 For 16,850 more lease deals, use the left hand menu!



...also worth to look at the cars in the scrolly-bar below!


If you can't find the deal or car you're looking for, use the tools below or request a bespoke leasing quote!



Play with my fruit machine petrol pump and see which cars it chooses for you!

Fill in my quote request form and I'll do my best to find a cheap car to match your requirement!

I have over 500 lease cars on my price list. View it here (it may be easier to print onto paper)!

View my Top Of The Pops and see which leasing cars are the current best sellers. This may inspire you!

Live Chat

If all else fails contact me during office hours for an online chat about your car.




...how it works!



1) Choose a car to lease or get a quote



2) Fill in online car leasing proposal form



3) Get accepted for contract hire finance



4) Sign an lease order form



5) Complete posted documents



6) Take lease delivery, like Chinese takeaway



7) Drive and show off & impress stupid friends



8) After a few years, order a new lease car or walk away... you have no commitment!


PEOPLE OF BRITAIN
...you can trust me,


I AM LING!








Thanks for taking the time to look at my headline cars. Please note I can quote on any car on Contract Hire, PCP, or any Lease Cars or Lease Hire. In fact I can supply any kind of car leasing. Leasing is a very general term. However, Contract Hire and PCP are by far my favourite products and my customers' favourite products too! The rest can be a little confusing although in a few (business) cases can be appropriate.
I publish all the best and cheapest deals I can source, above; so most bespoke quotes will by their nature be slightly more expensive. - Ling